Panasonic China Buys into Yada Senior Living Group
Date:2018.07.23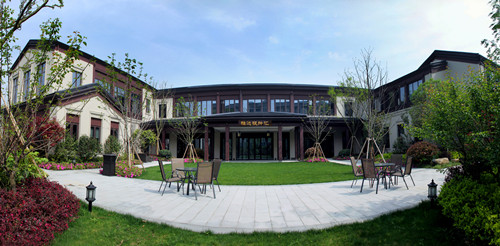 On July 23rd 2018, Panasonic China officially accomplished the 5% transfer of Beijing Yada Senior Living Group shares. In the future, both sides will take this opportunity to strengthen resource integration, promote complementary advantages, and jointly explore China's healthcare and aged-care comprehensive product and service markets.
Up to now, both sides have made good preparations for joint exploration. Panasonic selects senior staff from four major companies to set "Innovative Space Department" to cooperate with Yada. Yada Senior Living has completed the business structure adjustment to enhance the business breadth and linkage. Yada Silver Bells Home Company continues to work with Panasonic. In the field of elderly healthy living space, products of Panasonic keep the core position. Yada Senior Living will provides overall elderly-oriented solution covering construction materials, lighting, air purification and so on. In the field of aged-care products, Yada Senior Living will integrate high quality product series covering nursing and support, walking assistance, sanitary care and healthy life.
This strategic partnership is of great significance to both sides for complementing business and enriching brand connotation.