Original Intention to Found Yada
Original heart, a hot expression nowadays. So what is my original heart to found Yada eight and a half years ago? Now, three health parks of Yada, locating at Wuzhen, Gaochun and Yixing respectively, are well under way from planning to reality. I would like to share my original founding mission of establishing Yada with Yada people and all friends caring about us, and insist on the corporate value of Virtue for Future with more determination.
At the end of 2009, I ended my consecutive fourth terms as CEO of CYTS for twelve years after it was listed and became the corporate chief advisor, starting to plan for the final paragraph of my career. Over the next year or so, I visited Europe, America, Japan, Korea and other developed countries for industrial investigation and exchanges, trying to find a new filed with promising market and social value as well as suitable for China's social development demands. During this period, the social aging trend had increasingly become the focus of my attention. I found that China would soon enter an unprecedented aging society with strong oncoming force. The elderly population would surpass that of children. The traditional aged-care mode would face with a major impact from the new family structure. However, it is difficult for the government to shoulder the responsibilities solely. As my prediction, the aging problem would become one of China's biggest livelihood issues and be a long-term pain point. Needless to say, after decades of reform and opening up, China's society has formed different consumer classes, and diversified caring needs will inevitably lead to a new market-oriented industry. The private aged-care institutions can meet different levels of consumer demands while taking the load off the government. It is also beneficial to vulnerable groups indirectly. For this, I decided to choose the healthcare and aged-care industries as my new career journey in life without hesitation.
Fortunately, IDG, Sequoia Capital and Yunfeng Capital jointly funded the company for me, even when I had only a goal but without a specific business plan. That was unconventional. Precisely speaking, generosity of investors was also an important momentum for me to start a business again.
I named the company "Ya Da" with the overtone of "sticking to righteousness for a smooth and sensible future". At the beginning of its establishment, we define the corporate core value "Virtue for Future".
Developed countries or regions have already stepped into the aging society. They have accumulated a lot of valuable experience worth learning in terms of aged-care services and elderly-oriented products. However, due to different social mechanisms, cultural concepts and development stages, China cannot directly copy and imitate.
We know that, it is a cumbersome systematize engineering to deal with the deep-seated social problems caused by aging in China. The government needs to coordinate the energy of all parties in the society and work together to find a solution with Chinese characteristics. Yada hopes to contribute its strength through our practice in the healthcare and aged-care industries, gather drops of water into the sea and serve as a modest spur to induce someone to come forward with his valuable contributions.
After repeated argumentation, Yada finally chose the mode of creating integrated parks to provide aged-care service. Focusing on the themes of wellness and aged-care, we provide elderly-oriented residence with comprehensive supporting facilities including fitness, healthcare, culture, sports, recreation and commercial service. The scenic environment and full-time services display our utmost sincerity to meet the needs of the elderly owners for material and spiritual life and create a high-end living park centered on the elderly.
In the past few years, we have released nearly 6,000 elderly-oriented residences. Wuzhen Yada IHEP has commenced full operation. The construction of Gaochun and Yixing projects' phase I construction work is about to complete and ready to welcome the first owners in next year.
Although property sale is considerable for Yada every year, we have a significant difference from the traditional real estate development mode. What we sell is not only the house, but a healthy living product interpreting new lifestyle and a spiritual product providing lasting care and services. I have made a clear request to the project team for "two excesses", the delivery exceeding our promise to the owners and supporting facilities and services provided exceeding customers' expectation. The core value of Virtue for Future strengthens the corporate bottom line that is neither cheating on workmanship and materials nor overstatement to mislead consumption. We refine every detail with ingenuity, pursuing the best within our capabilities. We do not rely on advertising to drive sales and insist on winning reputation with quality and service. For several years, we have maintained a customer conversion rate far exceeding that of the industry.
Together with like-minded partners in many fields at home and abroad, such as Panasonic, GOA and Pine Care Group, we have complemented each other, shared resources and carried out fruitful cooperation. After more than eight years of exploration and practice, we are delighted to have gained the high recognition of our customers, gradually established Yada's unique business model and achieved initial commercial success.
This is just a beginning. In face of a rushing aging society, Yada people should not forget our original heart, make persistent efforts, with innermost sincerity and tenacity facing challenges and be brave in going beyond ourselves for both economic and social benefits.
Yada, with a unity of purpose and unremitting efforts from all staff, will eventually set an example worthy of reference for China's healthcare and aged-care industries, as well as be a qualified corporate citizen of the society in the future. This is my vision as the founder.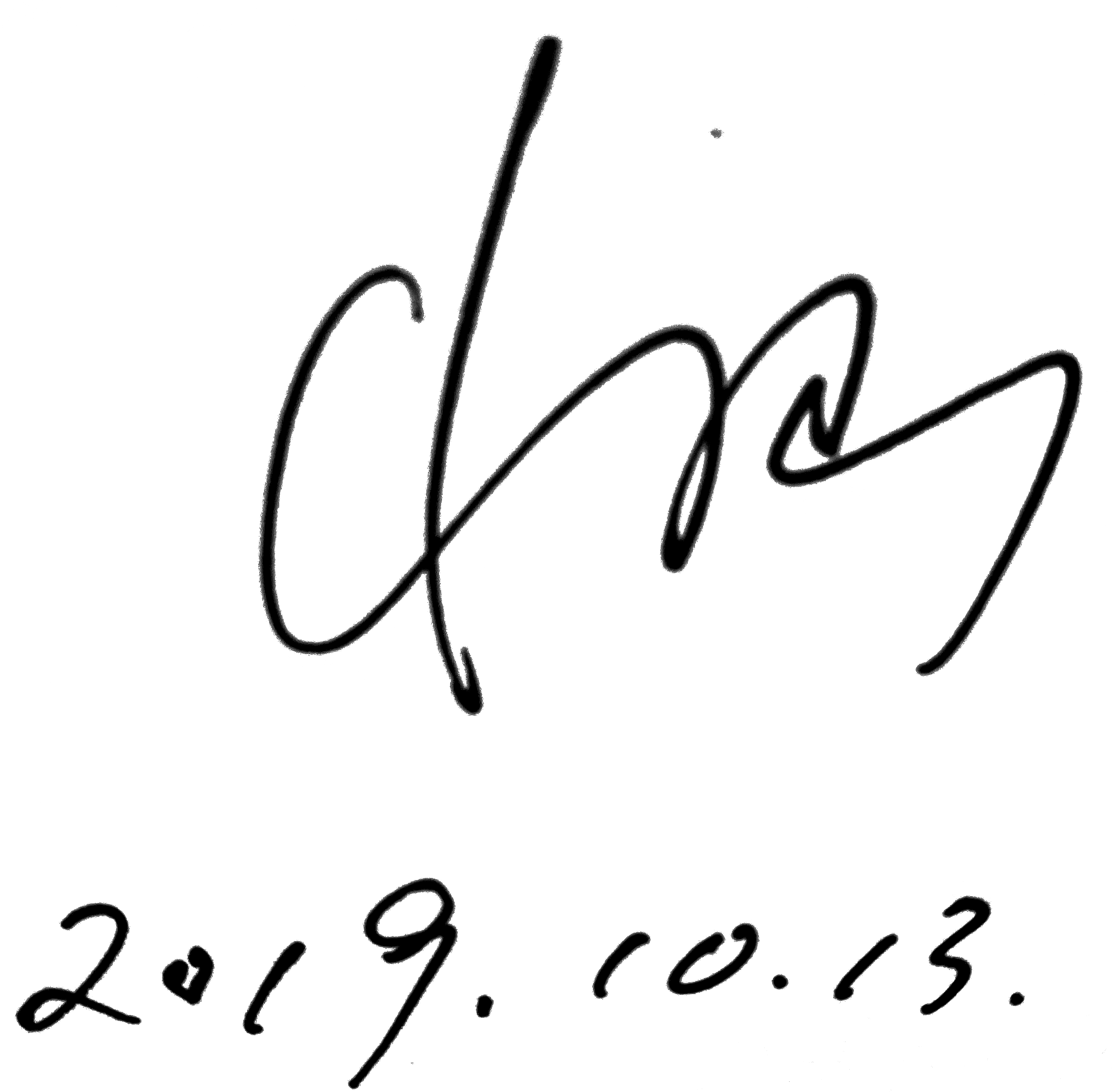 Today is the fifth anniversary of Yada. As the founder, I will give every dedicated staff my sincere thanks. You accompany and witness Yada's growth and polish the brand "Yada International" together.
Over the past five years, with the ideal, we, like an explorer, struggled on a muddy road day and night. What is the living paradise for Chinese aged people? How to build up a business model favored by the capital? The integration of healthcare and aged-care services, the business form layout, the industry chain extension … Yada people meet challenges head on. Colleagues at Wuzhen undertake the duty to advance the project development. Beijing headquarters map out strategies and provide full support.
Since the foundation laying of Wuzhen Yada International Health Ecological Park on June 28th 2012, we have developed nearly 400,000 m2 building area, a University for the Aged with 35,000 m2 (including static and dynamic classroom buildings, health promotion house, art auditorium, gym, kindergarten, meditation hall, regimen canteen, supermarket etc.), Yada International Rehabilitation Hospital with the building area of 73,000 m2 (including integrative medicine clinic, medical and nursing center etc.) and Yada Ageless Center (the aged-care product display and experience center) that have come into service. We have sold nearly 2000 apartments in the independent retirement community, 1100 of which have been delivered to the owners. The high-end resort hotel, the creative office zone and the shopping mall are under construction. The biggest and best-quality compound aged-care park in Asia has been presented in live-action. All of these come from Yada people's efforts and sweat, and show our vision and undertaking of China's aging society.
God rewards the diligent. We create an aged-care scenery line in China elaborately. Now it has been the industrial focus and benchmark, and become popular among the aged people. We feel gratified for swarm of visitors and repeated hot selling. Yada people deserve the pride! Our innovation, good faith and dedication gain confidence, respect and trust.
Success is still far, although we have sealed the game. The magic key to lead Yada International to consecutive victories and sustainable development is setting up and improving professional, standardized and comprehensive aged-care services. We must stick to convictions, pay high attention to team building and corporate culture, build refined service procedure, give close attention to details, take serious measures to operation management, and keep prompting the corporate core competitiveness.
We take a heavy burden and embark on a long road. The aged-care industry is one of the best sunrise industries in China today. We are exploring on a road full of hope and significance. We expect that every Yada person could make great achievement and create brilliance together with Yada.
An organization which has unity of purpose will win.

As our ancestor XunZi (a famous philosopher during the Warring State) once said, "people from different countries settle down within their borders, while people with integrity reach the whole China without any limitation" (At that time China was divided into several countries). Integrity is embedded into our company name; therefore from the initial stage we are positioning ourselves in the overall China market with our focus on aged-care and healthcare industries. By means of integrating resources from different segments and bringing into quality projects, we are confident in our path taken and willing to share the fruitful success with our partners and the society.
"Take the right way to win a great future" is YaDa's guiding principle. We have a dream and we are grounded to start from the basics. We are aiming to be the leading force of the industry and we are able to achieve it with advanced management styles, solid capital status, accurate investment strategy, and excellent execution team.
The ultimate mission for YaDa International is to create value for shareholders and reward society with its success.
"Each drop makes a sea and every stone backs up a mountain". We are now living in a great era where changes are constant while opportunities are only for those who make real efforts and commitment. Let us stand together for the promising joint cause, make contribution to the rehabilitation and retirement care industry, and win a great future!