Yada Yangxian Xishan: Contemporary Peach Garden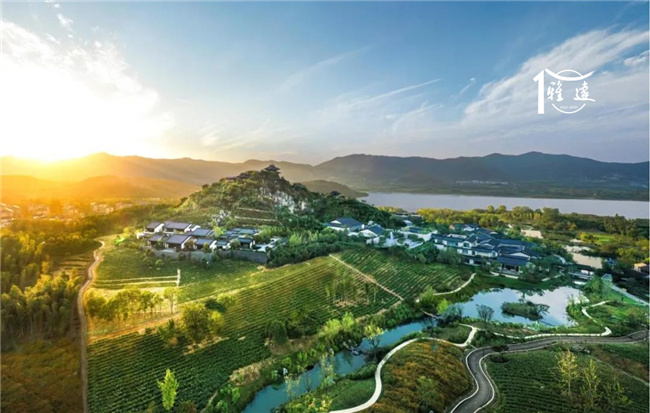 NO. 1
The Peach Garden at the Geometric Center of Nanjing-Shanghai-Hangzhou
With the economic development and the improvement of living conditions in China, healthcare & wellness and tourism & vacation have become the "rigid demands" for today's people.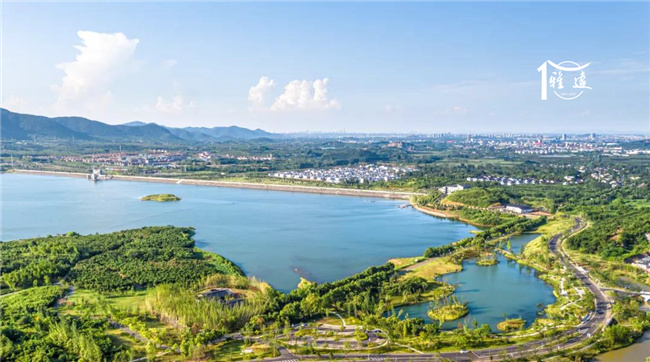 Yada Yangxian Xishan
Yada Yangxian Xishan, locating at the core position of Yixing Yangxian Ecological Tourism Resort Zone, is a rich-oxygen town with beautiful landscape. Here is a rare place like the Peach Garden. You can find mountains, waters, excellent natural landscape, bamboo forest and tea farm.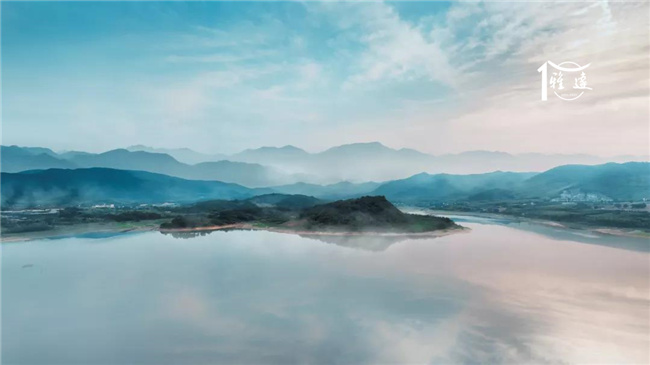 Yada Yangxian Xishan
With as high as 80% forest coverage, it remains a 18000 negative oxygen ion per cm³ during the whole year. For that, it is honored as No.1 Natural Oxygen Bar in Eastern China.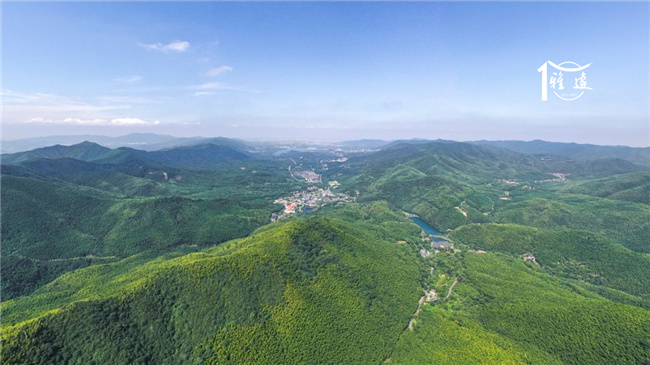 Yada Yangxian Xishan
Besides beautiful natural environment, Yada Yangxian Xishan also enjoys an excellent location. It is only 13 kilometers away from Yixing High-speed Train Station. It only takes about 40 minutes to Hangzhou and Nanjing. After the opening of Shanghai-Suzhou-Huzhou high-speed train, it only takes one hour to Shanghai.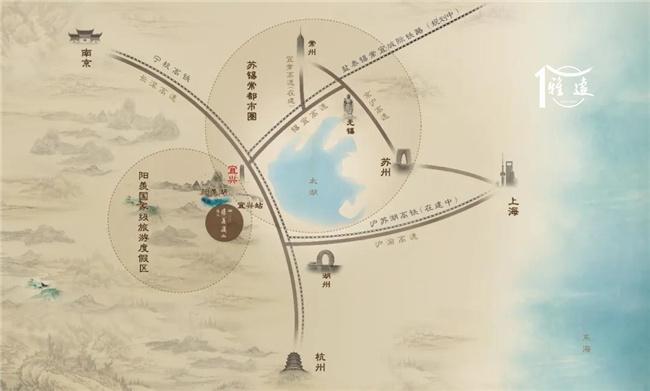 Yada Yangxian Xishan, Locating at Geometric Center of Nanjing-Shanghai-Hangzhou
In 900 years ago, the great writer Mr. Su Dongpo determined to stay here for his rest of life. He said, "Settling in Yangxian for my later life, I like Xishan best." The project name of Yada Yangxian Xishan also originates from this famous verse.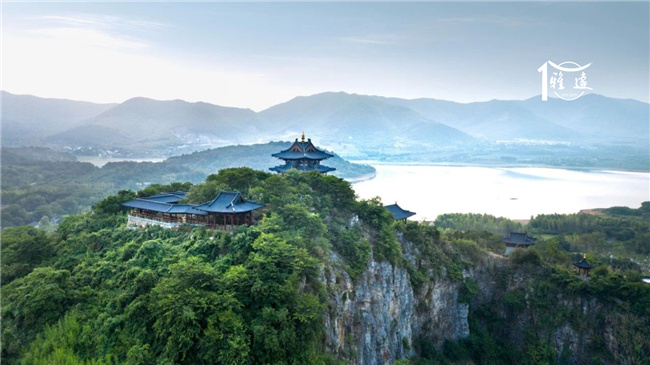 Yada Yangxian Xishan
NO. 2
Good Life, Works of Times
On August 10th 2017, the agreements on Yixing Yada Health Ecological Park (Yada Yangxian Xishan) and Yixing International Tourism Zone (Yaou Town) were concluded together. They were the largest investment project in Yixing and introduced revolutionary force for the tourism development and upgrading in Yixing.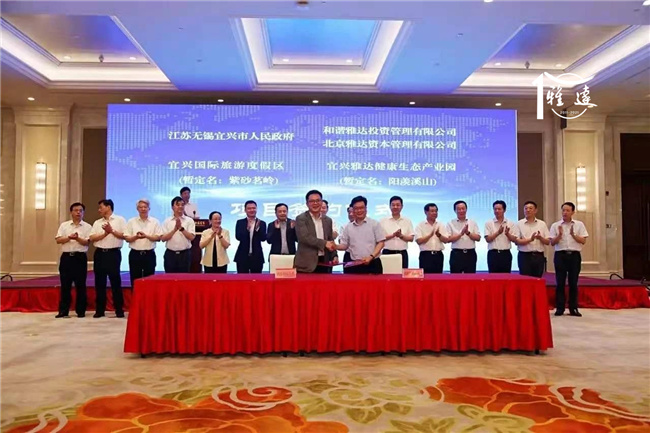 August 10th 2017, Yada Yangxian Xishan settled in Yixing
In the past 10 years, Yada focused on the development of China's aged-care, healthcare and tourism. In virtue of distinctive "compound aged-care park" mode, it established the most successful town for the retirement and vacation in China - Wuzhen Graceland.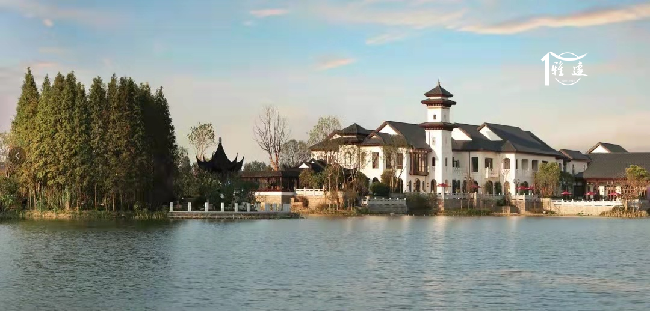 Wuzhen Graceland has become the most successful retirement and vacation town in China.
Mr. Jiang Jianning, founder of Yada, worked for CYTS as CEO for ten years. In 2006, he led CYTS to hold Wuzhen Tourism Co. A few years later, he introduced Mr. Chen Xianghong and his team to create the national-wide famous Beijing Gubei Wtown in Beijing. In 2011, Mr. Jiang established Yada, formally engaging in the healthcare and aged-care industries. Wuzhen Yada International Health Ecological Park (Wuzhen Graceland) was the initial works of Yada for China's aged-care industry with sincere.
Wuzhen Scenic Area
In 2017, Mr. Jiang returned back to his hometown that he left 40 years ago. During the project development and creation, he used his successful experience and deep affection for hometown to build a place that his heart lives.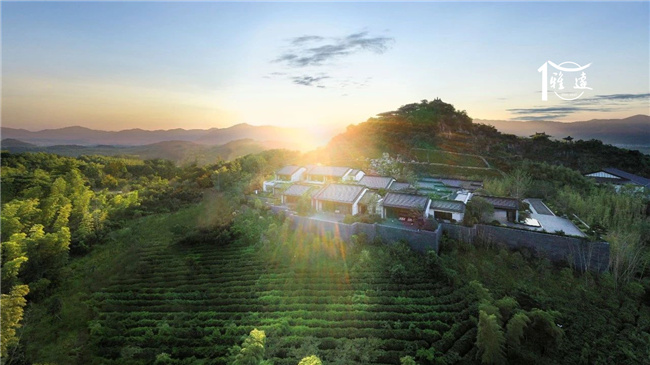 Yada Yangxian Xishan
Although it has the successful format of Wuzhen Graceland, Yada would create Yada Yangxian Xishan a works of times with social significance rather than repeating itself.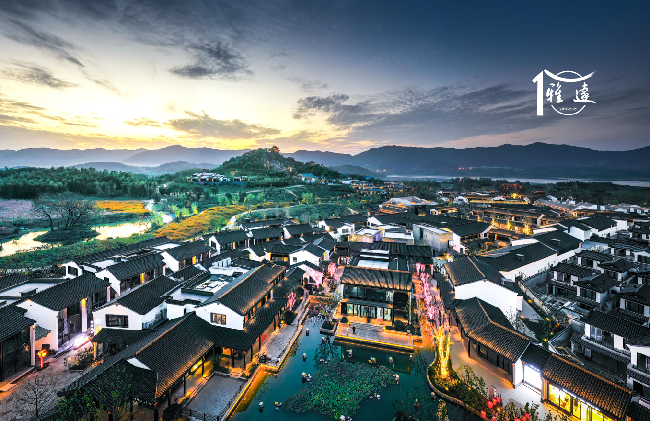 Yada Yangxian Xishan
Comparing to repeating, the cost of originality must be larger.
To integrate the town into the nature, Mr. Jiang led the team to investigate the site in person, arrange the layout the landscape carefully and supervise the view arrange and planning of water system, making a more harmonious relationship between human and nature.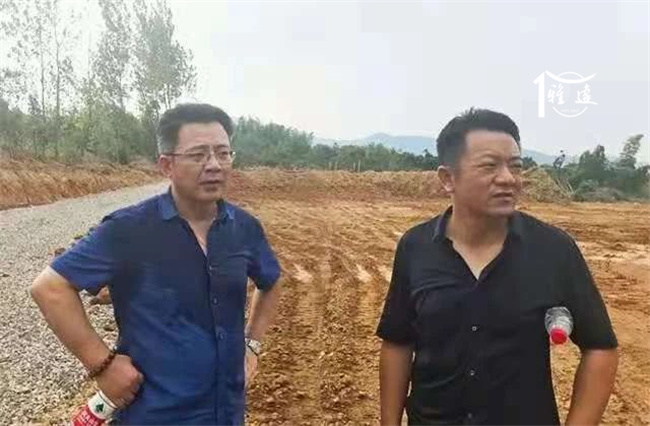 Mr. Jiang Jianning (left) led the team to investigate the construction site.
The planning proposal was finalized through multiple discussion, exchange, demonstration and deliberation. It was more difficult to design a whole set of living system and procedures than building houses. It required more strict and deliberate planning.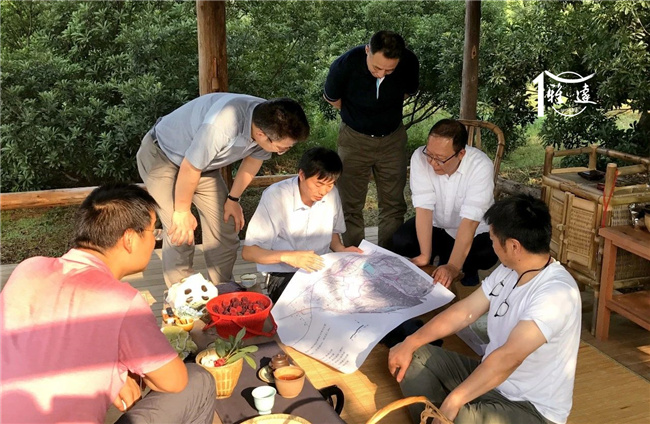 Discussion on Yada Yangxian Xishan Plan at Early Stage
Under the development concept of Opening, Sharing, Delicacy and Aestheticsm, Yada Yangxian Xishan integrates nature, culture & art, commercial facilities, healthcare, agriculture and wellness living into one. It would be a works of times for good life.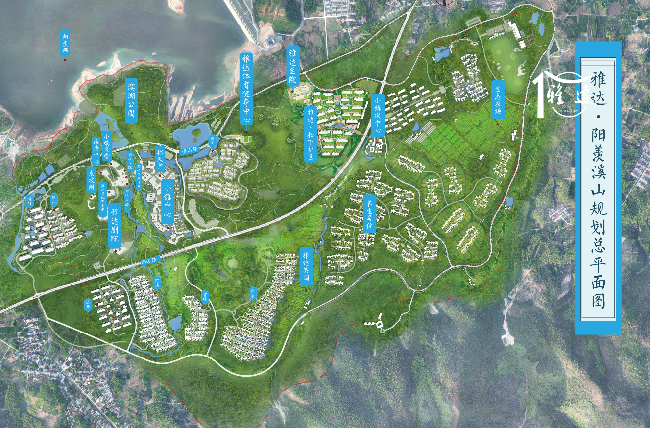 NO. 3
Modern and Good-quality Life in Landscape
Works Yada has created speaks clearer than words. Neither a blaze of publicity nor exaggerated promise, Yada spent years to construct and explore. When the project is open to the public, it astounded everyone.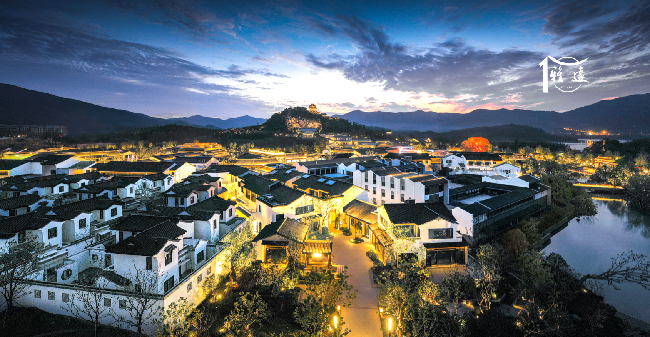 Yada Yangxian Xishan
On October 1st, Town Center officially opened. At the same day, the First Hufu Mid-Autumn Lantern Festival grandly unveiled. In the short 8-day holiday, Town Center received nearly 200,000 person-times. Yada Yangxian Xishan did not only promoted the night economy of Yixing southern mountain area, but also became a famous name card of Yixing.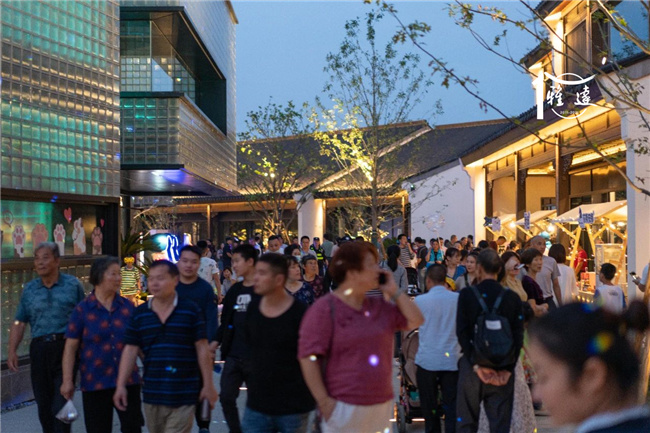 Town Center promoting the night economy of Yixing southern mountain area.
(1)Supporting Facilities and Public Benefits First
At Yada Yangxian Xishan, the project that began construction first was Lakeside Park and Dongp Pavilion. Both of them were for the public benefit. Lakeside Park, covering about 500 mu, was designed by the international famous landscape designer Mr. Ma Xiaowei. The park extends the geographical features of Yangxian landscape and maximize the existing plantation. Travelers could connect with the nature closer for a better experience.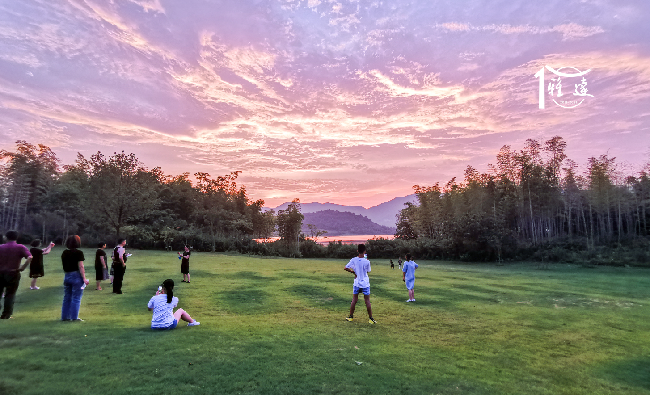 Travelers enjoying sunset and sunset glow at Lakeside Park
It took longer than one year to construct Dongpo Pavilion with over 60 million yuan investment. It is designed by the ancient architecture design giant Mr. Zhu Guangya. It has become the highlight of Yixing landscape.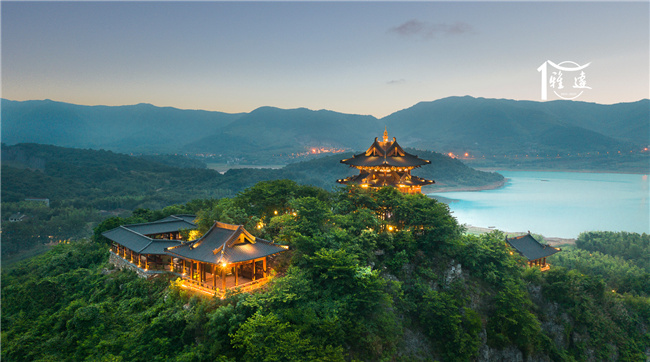 Dongpo Pavilion, the highlight of Yixing landscape
Dongpo Pavilion on the top of Xishan shows the great personality of the famous literary giant Mr. Su Dongpo and his life philosophy. It is also the landmark of the Town.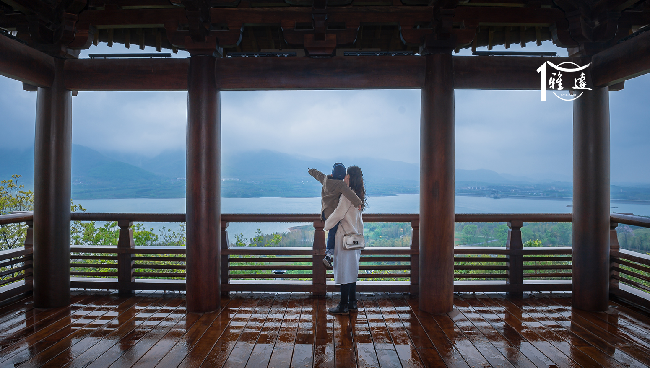 Enjoy beautiful Yangxian landscape at Dongpo Pavilion
(2)Insert Modern Life Chip into Town
Town Center with floor area of 100000㎡ and construction area of 45000㎡, is both the commerce center and life service center for the Town. It also works as the tourist center of Yangxian Ecological Tourism Zone.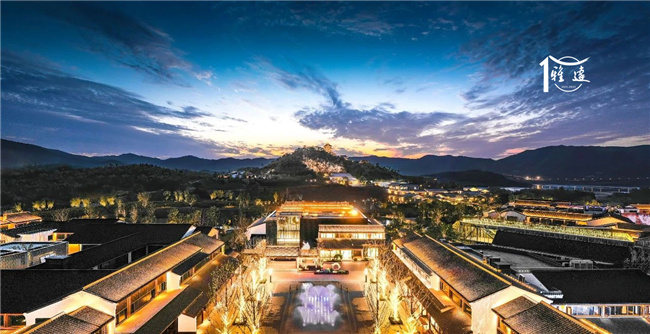 Town Center
With elegant architecture, landscape and proper business planning and high-quality commercial operation, Town Center has become a slow-joy culture commercial street integrating travel, entertainment, shopping and living and a good life destination.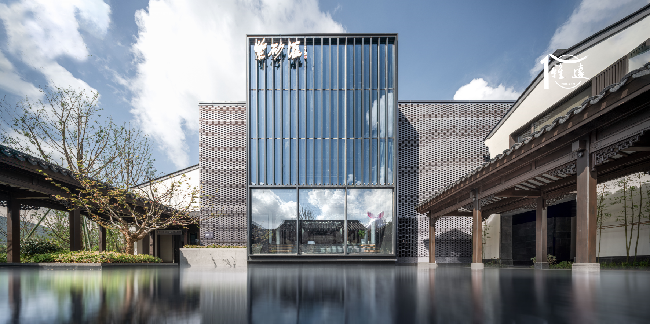 A Trendy Town Center
Here life is very convenient for it has boutique hotels, featured food and beverage, local snacks and cultural experience as well as bar, tea house, life supermarket and bank. It is driving the upgrading of tourism in Yangxian Ecological Tourism Zone and enhances the night economy in Yixing southern mountain area.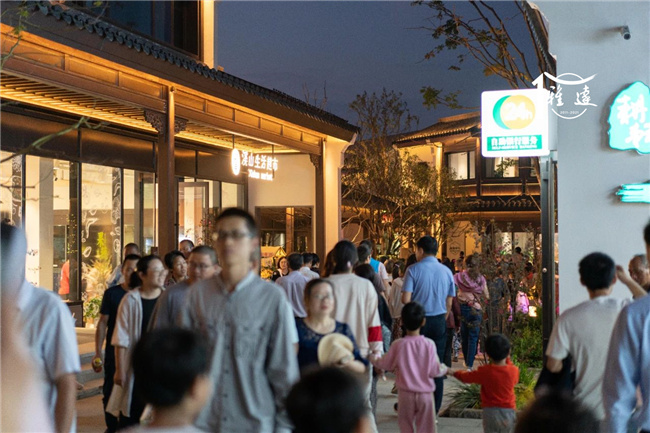 Town Center enhances the night economy in Yixing southern mountain area
Yada set up a commerce company offering professional management and high-quality service. It selects brands in the Town Center to ensure the operational quality.
At Town Center, Loong Retreat Resort has become a benchmark for the local boutique hotels due to distinctive design and careful services.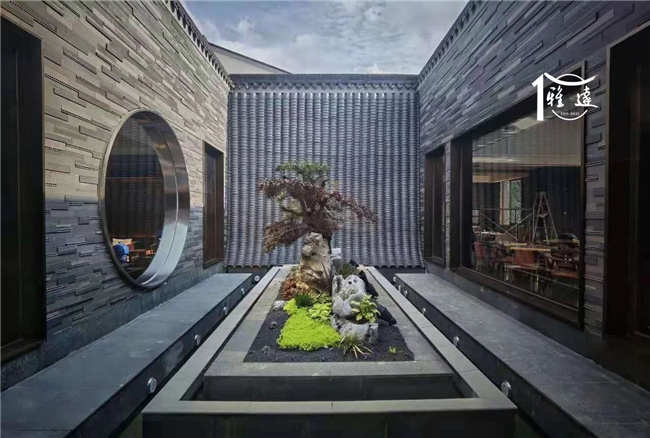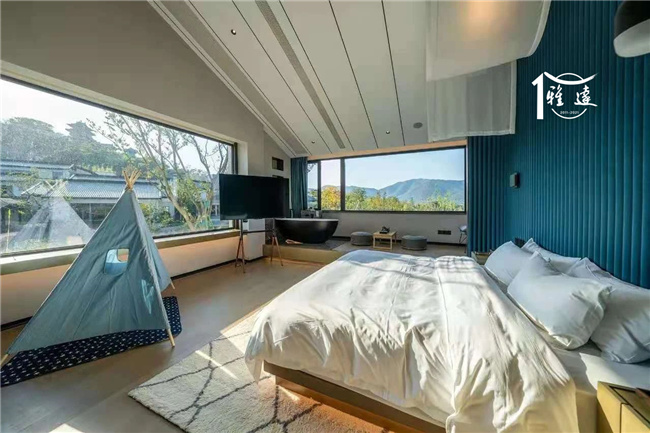 Loong Retreat Resort
Travelers could experience rich culture at Request of Jiangnan, Experience Center of Yixing Culture and Creative and Zhang Jianhua Culture Space. At these places, people could learn about Yixing local culture and contemporary life aesthetics.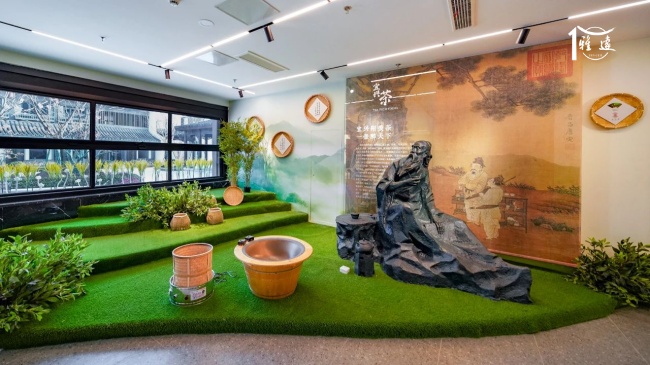 Experience Center of Yixing Culture and Creative
Request of Jiangnan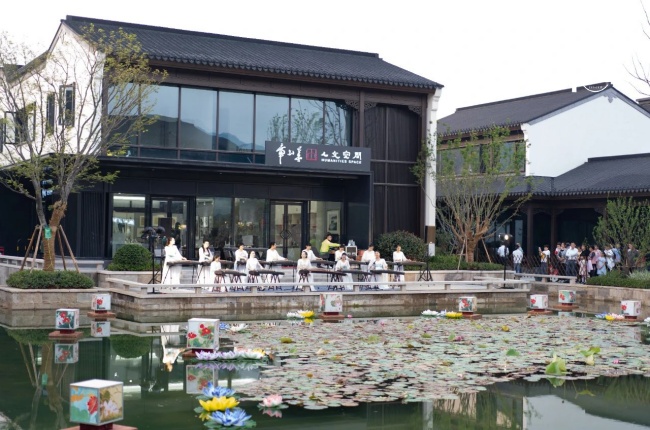 Zhang Jianhua Culture Space
Lequn Restaurant, Yi Lai Shun Hotpot, Xi Lin Ju Snack Bar, Yixing Cuisine and No. 1 Yin Lake Food - Zhouzhen Wonton form a rich food and beverage system at Town Center.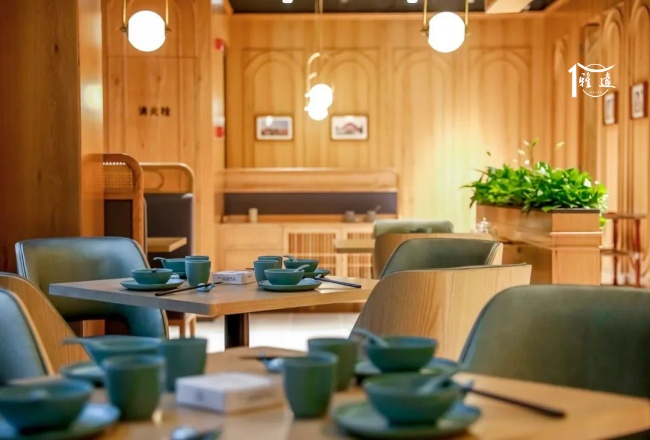 Lequn Restaurant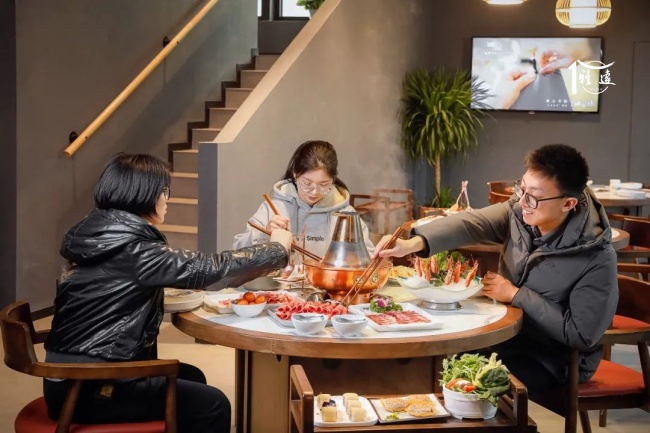 Yi-Lai-Shun Hot Pot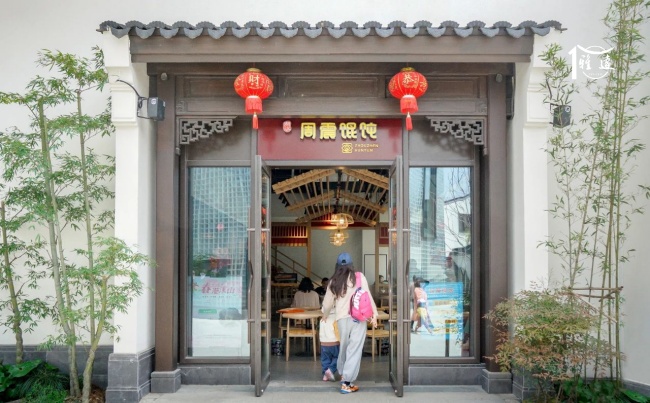 Zhouzhen Wonton
Besides hotels, restaurants and cultural experience, there are space for leisure, such as Da You Tea House, Old Tea House and Peking Brewing Bar.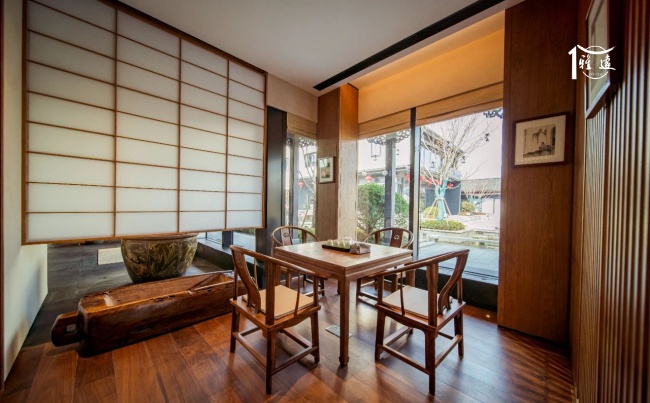 Da You Tea House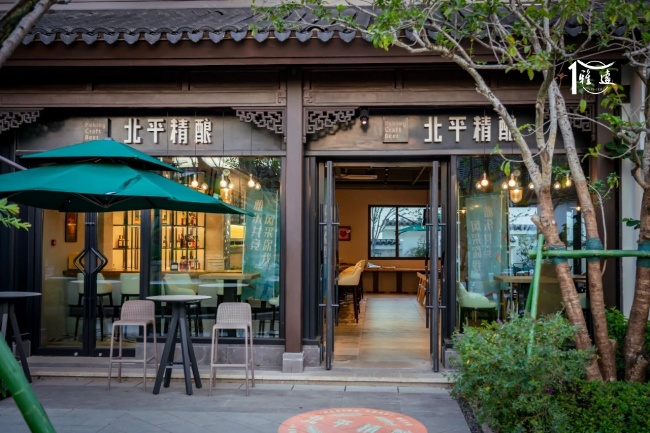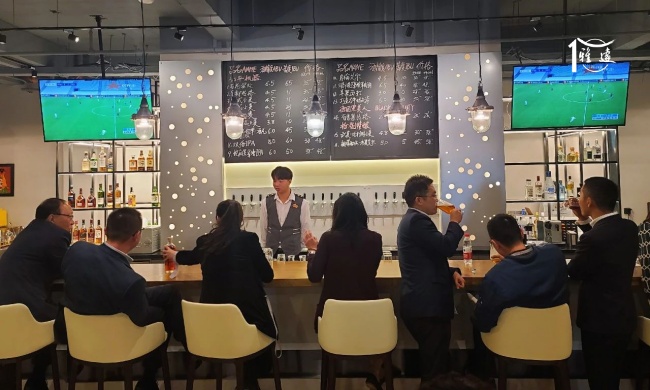 Peking Brewing Bar
Yummy Street at Town Center is a flavor street with unique feature. Here are many stores, including Tao of Rice, Yummy Yangxiang Restaurant, Tomato Commune, Quan Sheng Ji and Yummy Yangxiang Street. They show the featured food and folk products of Yummy Yixing.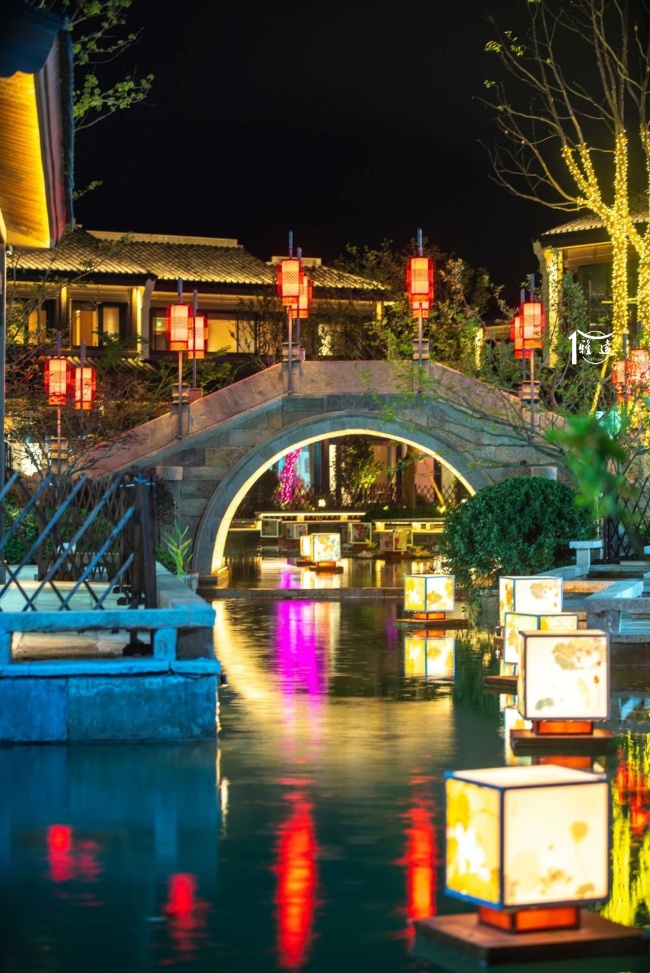 Night View of Yummy Yangxiang
Town Center also introduced many other business patterns to attract young generation to start up their own business. "樟Camphor" is a design studio that is set up by a Beijing girl born in 90's.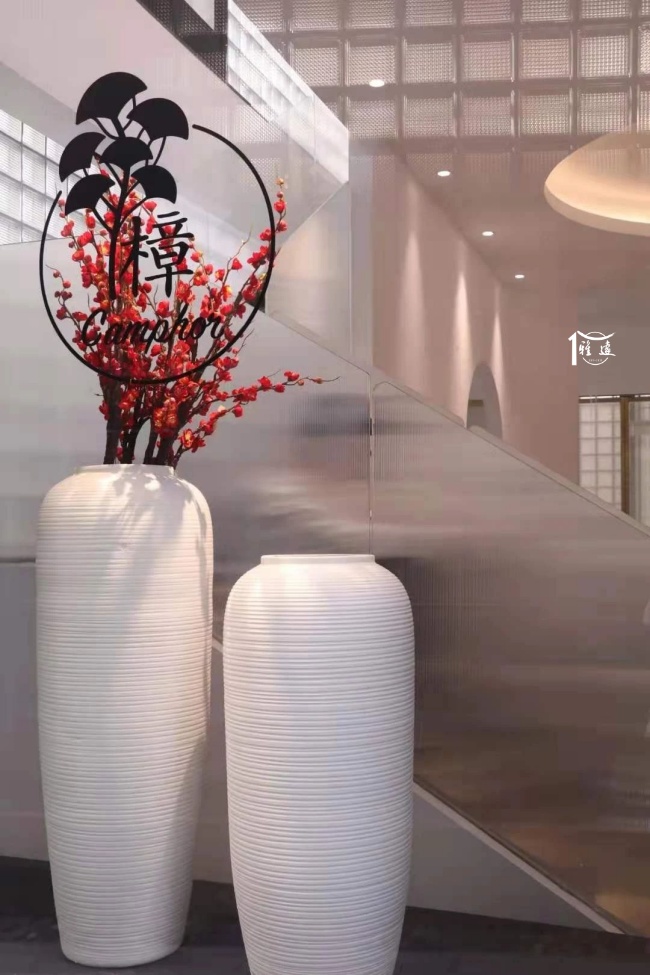 樟Camphor - a design studio set up by a girl born in 90's
It is the foundation for Town Center business that to attract different groups and different business patterns offering more excellent content and service for consumption. For the effective management and excellent operation, Yada is responsible for the business management at Town Center by its own.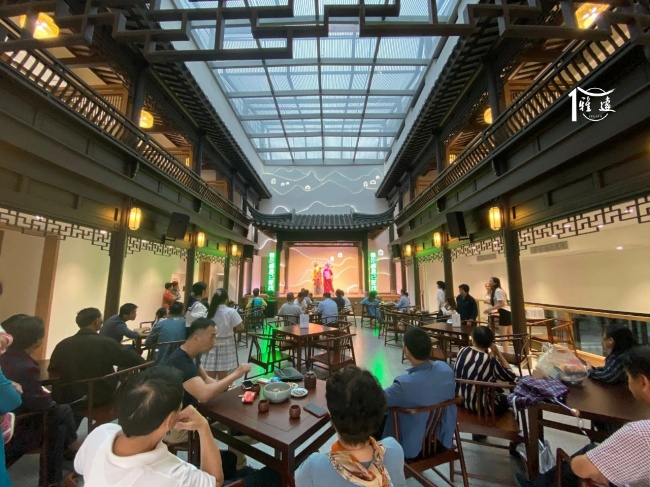 Old Tea House
Yada Yangxian Xishan Town Center is not only a business street for high-quality consumption experience, but also a platform to display Yixing local culture. After the Mid-autumn Lantern Festival, Town Center also held several grand events, including "Poetic Xishan and Double Ninth Literary Gathering", "2021 Spring Festival", "Lantern Festival at Xishan" and 2021 Suzhou Country Tour and Yixing Yangxian Tea event.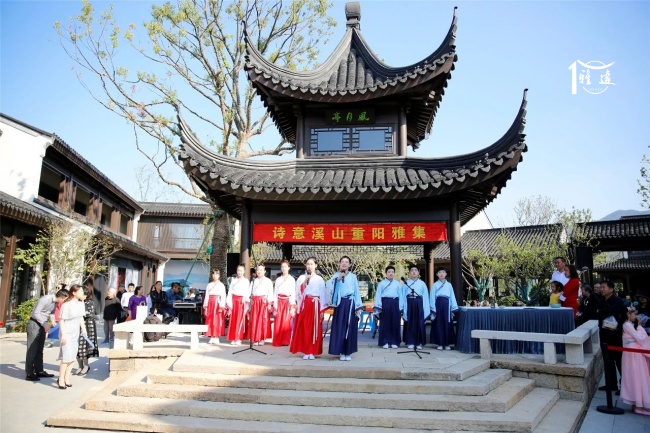 Poetic Xishan and Double Ninth Literary Gathering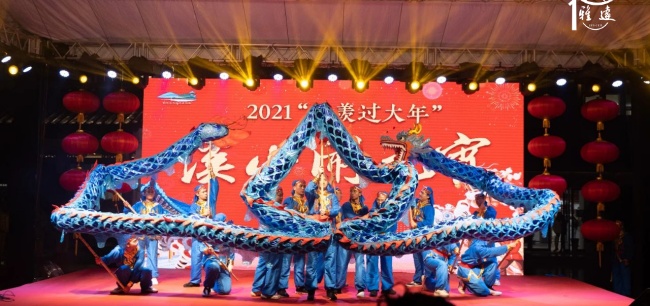 Lantern Festival at Xishan
Town Center is welcoming more diversified life with inclusive positioning. In the future, Town Center will open more business and become a self-operating Town. Travelers could enjoy excellent business life among the landscape.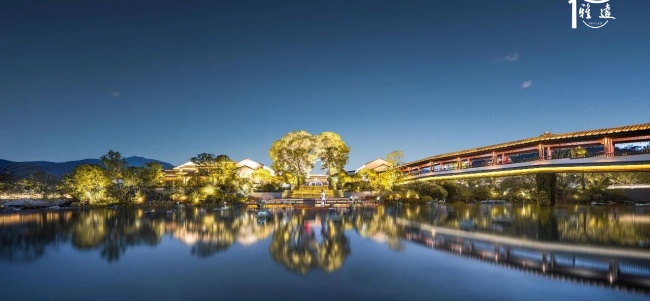 Town Center
NO. 4
Delicate Contemporary Jiangnan-culture Life
It is the basic requirement to stay for long time that excellent commerce. Yada Yangxian Xishan is contributing to create the contemporary Jiangnan-culture life to nourish our body and soul.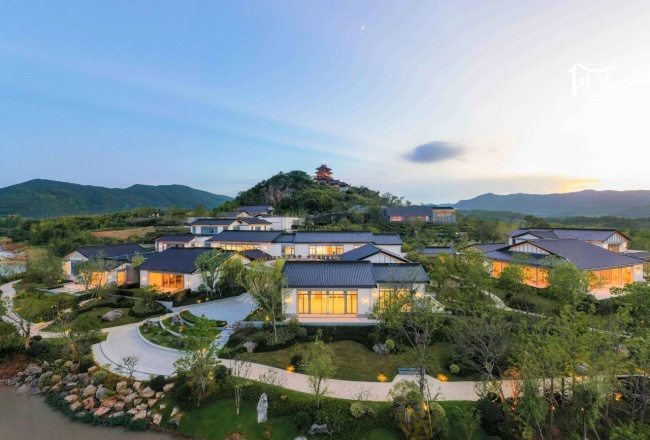 Yada Academy
Yada Academy is a culture facility that began construction firstly. It is a modern culture academy, advocating the cultural concept of elegance and sensibility as well as the leading Jiangnan culture, and practicing life aesthetics.
Yada Academy
Yada Life Bookstore is the cultural living room of the Town. It reflects the spirit and charm of the Town. Each book in it is well selected by the founder of Yada Academy Mr. Yang Kui.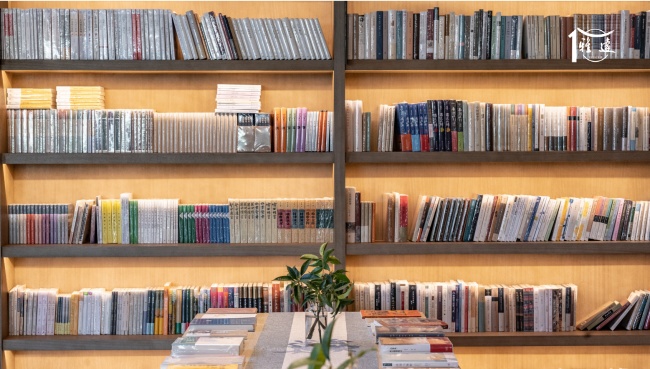 Yada Life Bookstore
Yada Life Bookstore is set up for the life aesthetics of the Town. It is full of knowledge, emotion, humanity and friendship.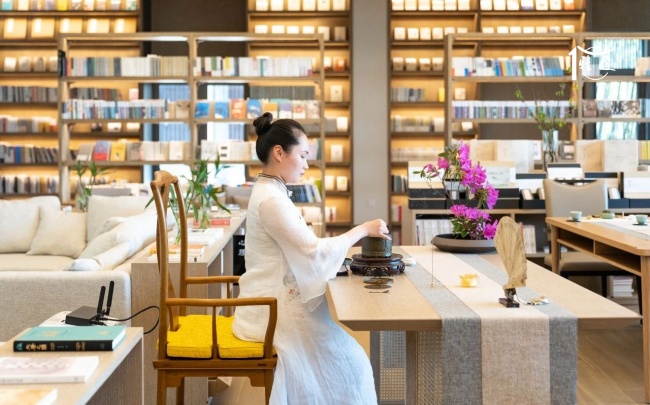 Yada Life Bookstore
In addition to Yada Life Bookstore, Yada Academy also has classrooms for calligraphy, painting, craftsmanship, chess & cards, dance and instruments.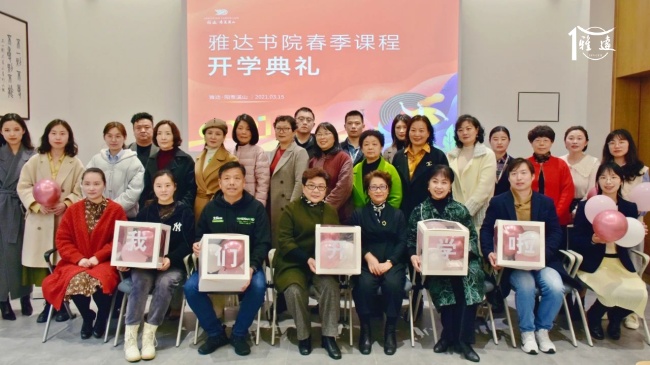 Serial Courses of Yada Academy
Yada Academy Lecture & Talk is a serial culture brand activity by Yada Academy. So far, we have invited Mr. Ge Fei, Mr. Ye Zhaoyan, Mr. Zhu Xuedong, Mr. Zhang Jianhua, Ms. Huang Xiaodan, Mr. Zhang Lixian, Ms. Yu Dan, Mr. Mai Jia, Mr. Qiu Xiaohua and Mr. Yang Mingyi to share their stories.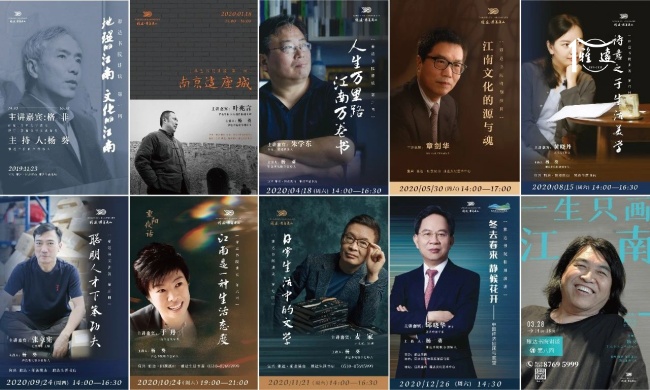 Here we talk about the profound culture essence in a simply way. Culture and art are integrating into our life.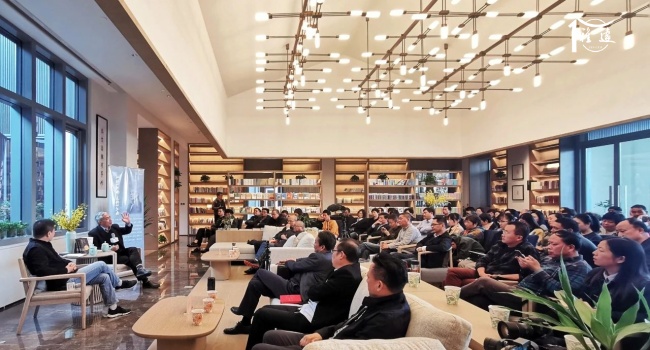 Yada Academy Lecture and Talk
Besides Lecture & Talk and routine courses, Yada Academy organized many activities for neighborhood. Among them, the monthly birthday party is one of the most popular event by residents.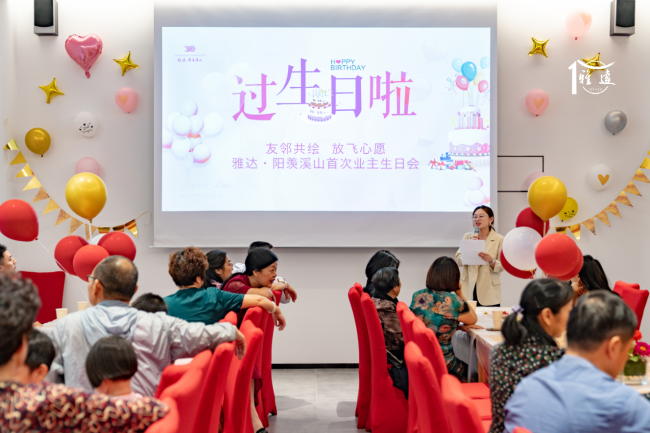 Birthday Party for Residents
As one resident said, "It is a long time ago that I organized my birthday party. But Yada gave me a surprise. I was deeply moved. I am happy to know so many nice neighbors".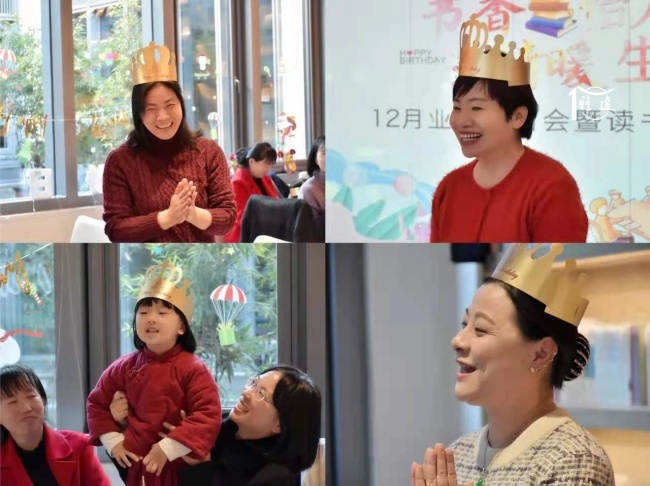 Birthday Party for Residents
Yada Culture & Art Center locates under the cliff where Dongpo Pavilion stands on it. Here was a deserted mine dig with high wide grass and bare cliff. It seemed very towering in the nature. But designers turned it into a cultural hall full of art by delicate design.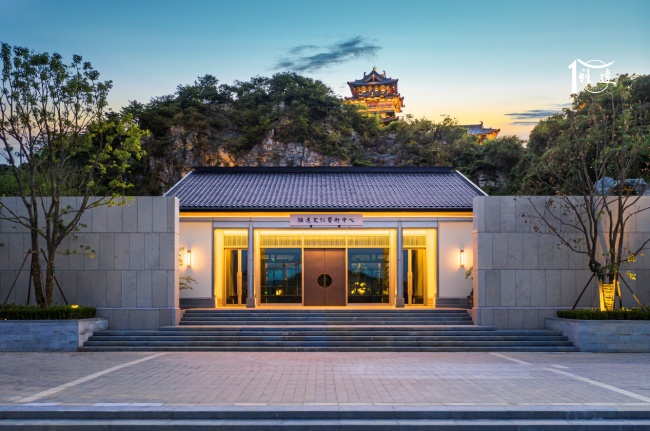 Yada Culture & Art Center
In September 2019, Chinese craft master Mr. Xu Xiutang held the first personal exhibition of works here. More than 4000 visitors came to enjoy the grand cultural feast.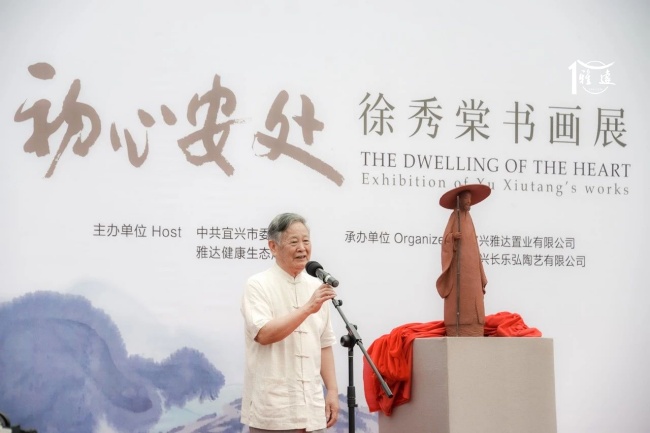 Exhibition of Mr. Xu Xiutang's Works at Yada Culture & Art Center
Yada Theater, designed by domestic famous designer Mr. Lu Hao, is the culture landmark of the Town. The Theater is hidden in the bamboo forest, integrating into the nature.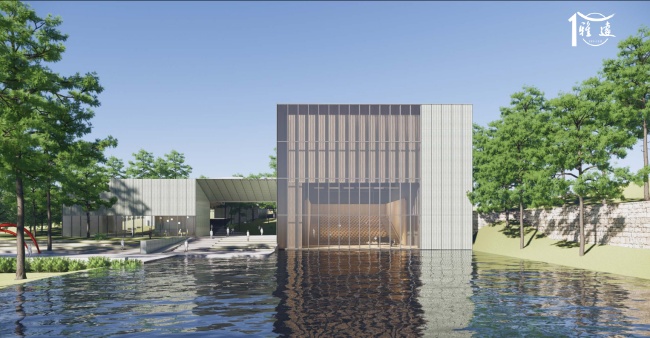 Yada Theater Effect Picture
Inside of Yada Theater, there is a professional hall with 500 seats and other service facilities, such as independent rest zone and rehearsal rooms for different demands.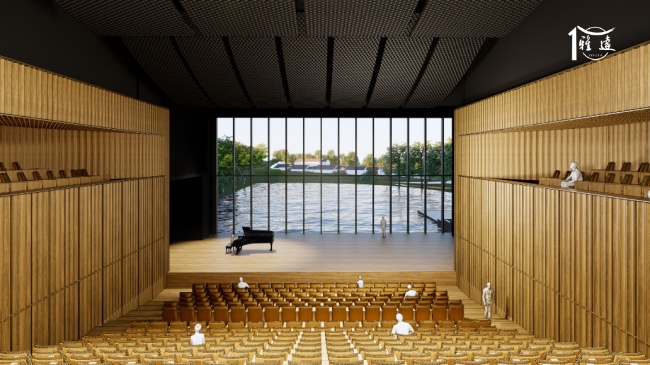 Yada Theater Effect Picture
Turn life into art and integrate art into life. That is the goal of Yada Yangxian Xishan. It is also the ideal life in the Town.
NO. 5
High-standard Supporting Facilities for Healthcare
For a town with the theme of wellness & aged-care and tourism & vacation, it is essential that supporting facilities for medicine, nursing and fitness.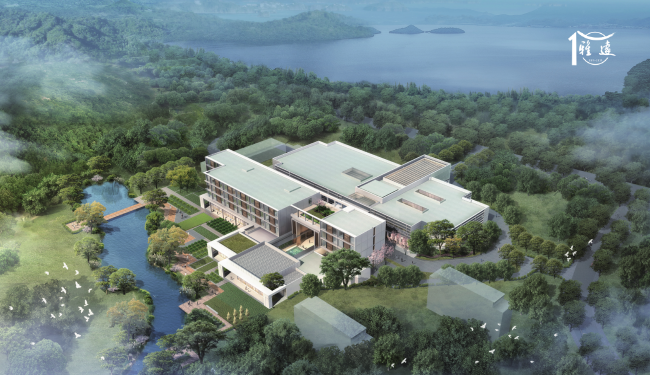 Yada Hospital Effect Picture
Yada Hospital is a modern comprehensive hospital. It has began construction at the beginning of this year. The Hospital set up outpatient, emergency, medical laboratory, inpatient department and space for elderly care. It also has functional space, including canteens, functional hall, expert building, and etc.
Yada Hospital Effect Picture
In the outpatient department, there are department for internal medicine, surgery, geriatric medicine, pediatric medicine and gynecology. In the emergency department, there are rooms for B-mode ultrasound, ECG, rescue and infusion.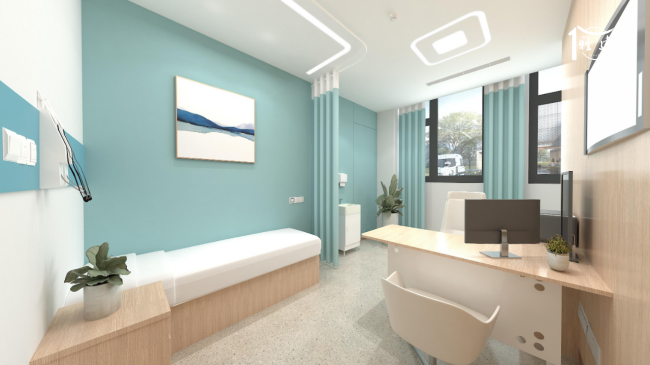 Yada Hospital Effect Picture
There are more than 100 inpatient beds. Patients could get professional nursing service here. It is also an ideal place for elderly patients.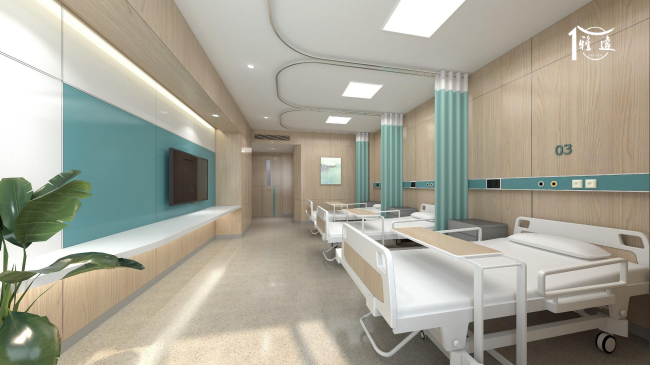 Yada Hospital Effect Picture
Yada Sports & Fitness Center is a oxygen-rich sports park. It will be completed and come into service in this year. It face to Yangxian Lake with its back to the mine pit cliff. The natural scenery is so distinctive. The architecture shape is also unique. It is a artistic and modern Box.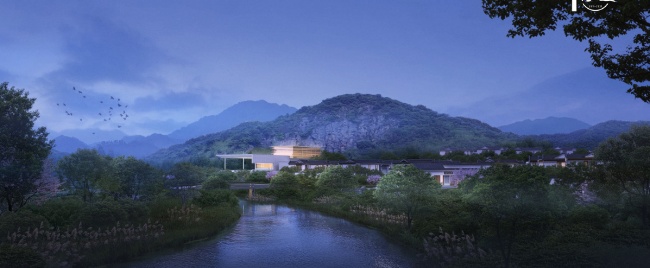 Yada Sports & Fitness Center Effect Picture
The Sports & Fitness Center is composed of two space, indoors and outdoors. Indoor space includes golf practice room, ping-pong room, fitness room, yoga room, a indoor swimming pool and an outdoor boundless swimming pool. The curtain glass window is easy for players to enjoy the outdoor landscape while exercising.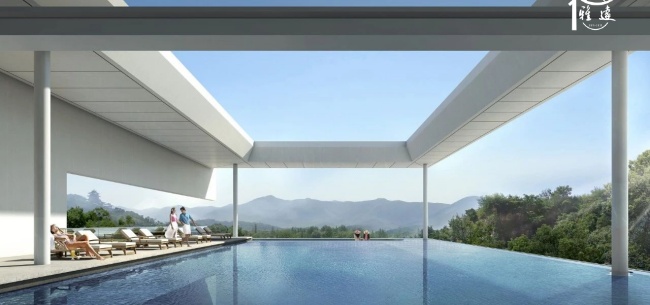 Boundless Swimming Pool of Yada Sports & Fitness Center
The outdoor part is back to the cliff with a special sense of mine-exploration. Here, we set up a basketball playground, a tennis court, a badminton playground, an active sports zone and a circle-shape running track. It can meet different exercise demands.
Outdoor Playground of Yada Sports & Fitness Center
Actually, the Town with about 6000-mu landscape can be regarded as a natural outdoor sports court. With winding paths, football and basketball playgrounds in the Lakeside Park, it is a suitable place for outdoor exercise.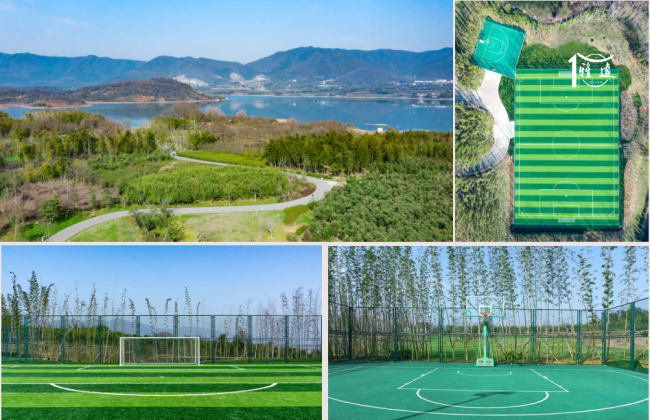 A natural playground with about 6000-mu landscape
Yixing Yada Ageless Center displays a healthy, modern, safe and comfortable living space and life concept by people-oriented product design, hi-tech scene application and elderly-oriented life experience.
Yada Ageless Center
Nearly one thousand elderly-care products from home and abroad gather HERE. Yada Panasonic Community, jointly built by Yada and Panasonic, is under construction now.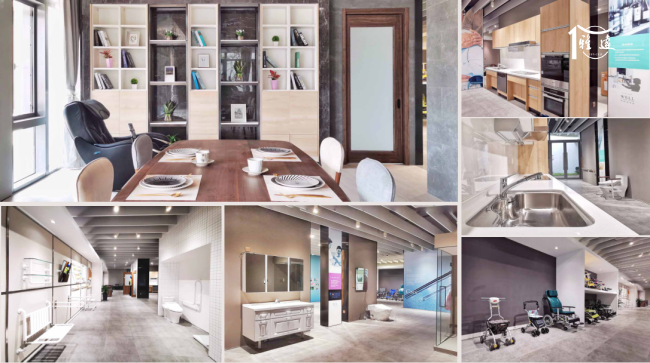 Yada Ageless Center
In virtue of high-standard healthcare and aged-care supporting facilities, Yada Yangxian Xishan takes care of the residents. People live a happy life here.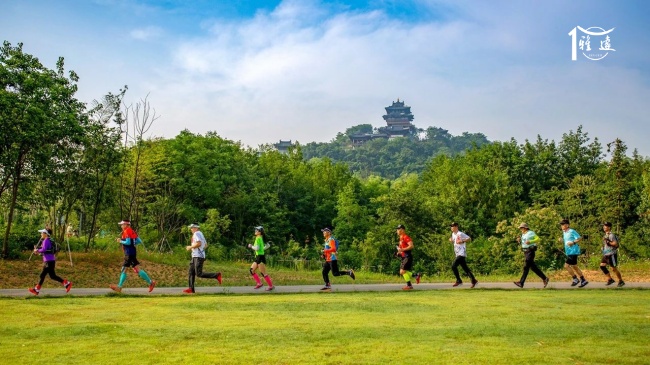 Yada Yangxian Xishan
NO. 6
Organic Agriculture for Country Life
We build a 400-mu Yada Tea Garden and 350-mu Yada Farm to turn the idea into reality.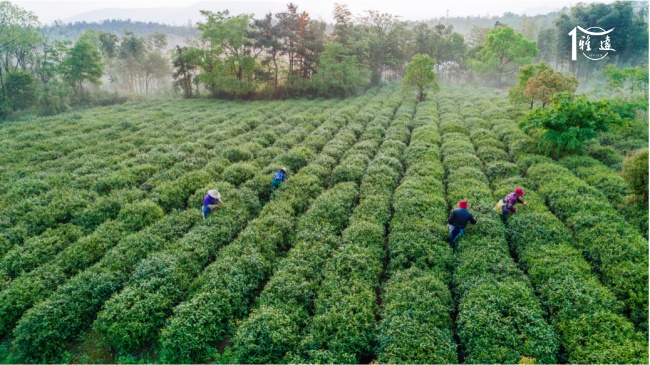 Tea Garden of Yada Yangxian Xishan
At Qingming and Grain Rain in particular, the tea garden turns a green sea. People feel the excellence of Yangxian tea during collecting, making and tasting.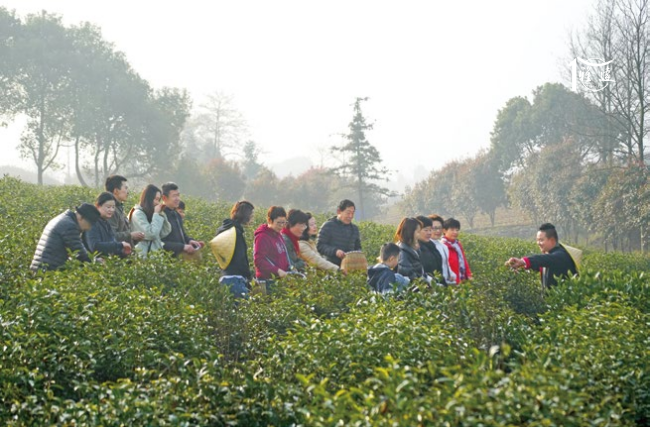 Residents collected tea at Yada Tea Garden
Yada Agriculture Farm is committed to be a comprehensive farm integrating three industries by developing green and organic plantation, processing and selling featured agricultural products, developing agriculture and leisure tourism and incubating agriculture technology.
Yada Agriculture Farm
The Farm contains a one-hundred-mu rape flowers sea, a 6600㎡ intellectual green house and a organic lily plantation garden. It could offer green and fresh material to the Town, and be a sample of local agriculture development and transformation worthy of learning. It assists the development of the Town at the local place.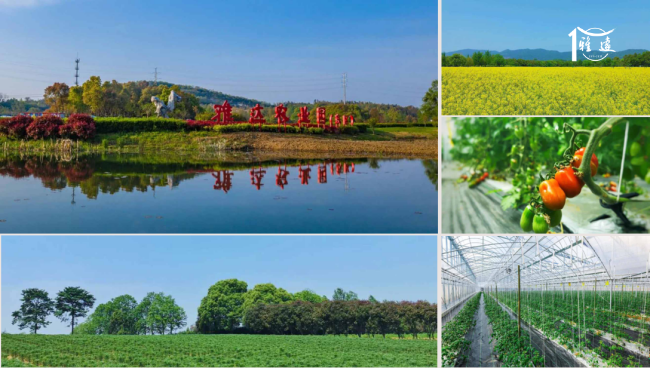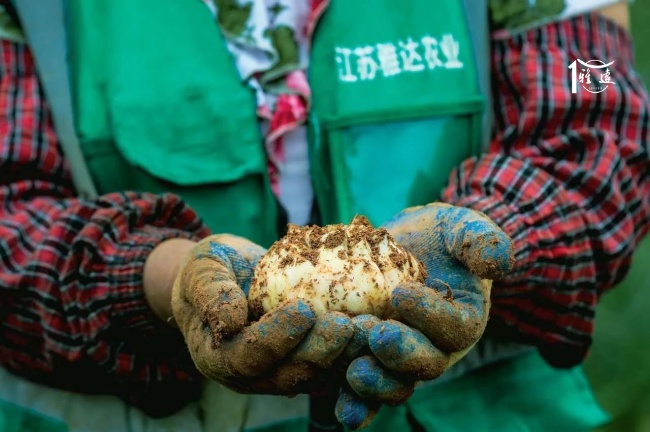 Yada Agriculture Farm
During harvest season, residents go to the farm to experience the joy of collection. At the weekend, people experience the agriculture life with family and friends.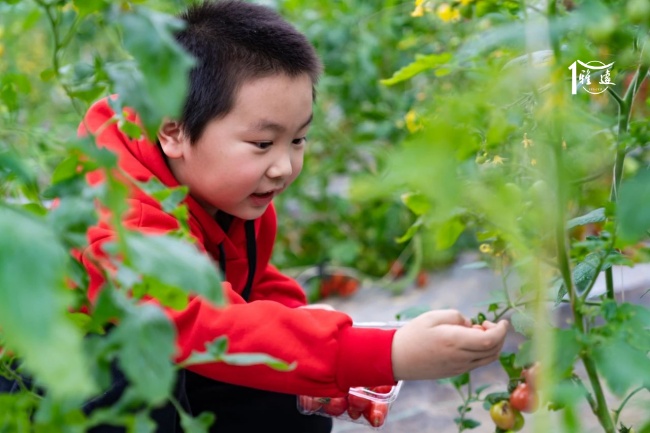 Residents collect little tomatoes at Yada Agriculture Farm
NO. 7
High-quality Wellness Living Life
In addition to rich and diversified supporting facilities, Yada Yangxian Xishan creates a healthcare and wellness living space by high-quality products. People could enjoy better life here.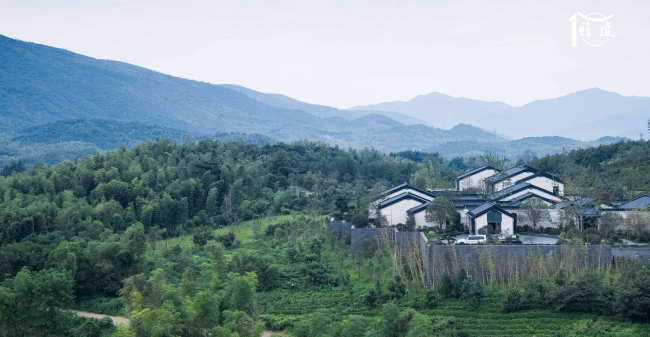 Poetic Life at Yada Yangxian Xishan
(1)Diversified Poetic Life
All residential complexes at Yada Yangxian Xishan are constructed according to the geographical conditions. Each complex has its own poetic name, such as Lake, Mountain, Bamboo, Mind, Streams, Plum Blossom and Tea. For example, Clouds complex has the theme of cloud and mountain.
Clouds Complex under Construction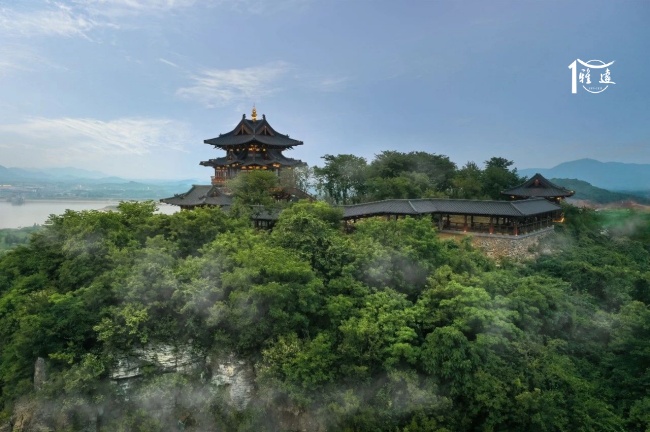 Look Far Dongpo Pavilion from Clouds Complex
Beautiful view of Clouds is more than that. After rain, clouds cover the mountain tops like a wonderland. That is the origin of name Clouds.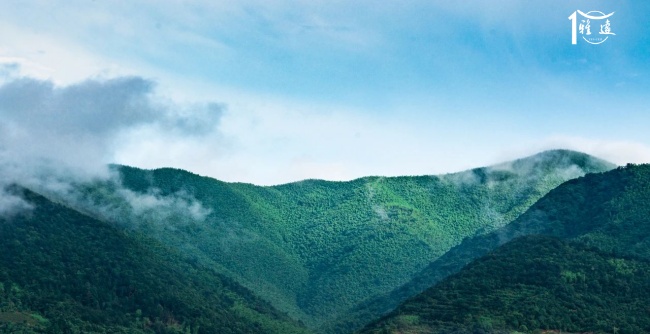 Clouds Running Through Mountain After Rain
(2)Delicate Outdoor Living Space
Out of the garden, it is the beautiful landscape of Yangxian. Inside, it is a delicate park. Yada Yangxian Xishan paid a lot of attention to the outdoor space design. Small bridges, running waters and rockeries with leading process and technique create a world like the Peach Garden.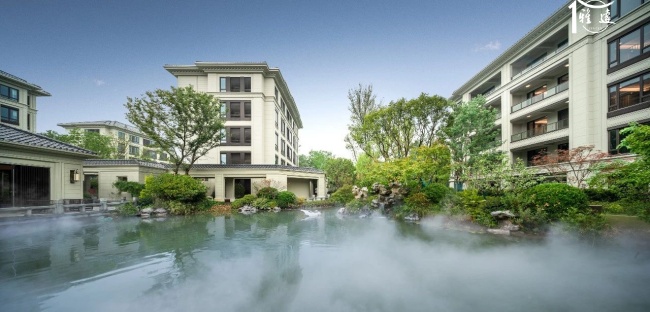 Landscape within Complex
Architectural shapes integrate with the nature. Both Chinese-style yard and new Republic of China style, buildings bring the best to each other.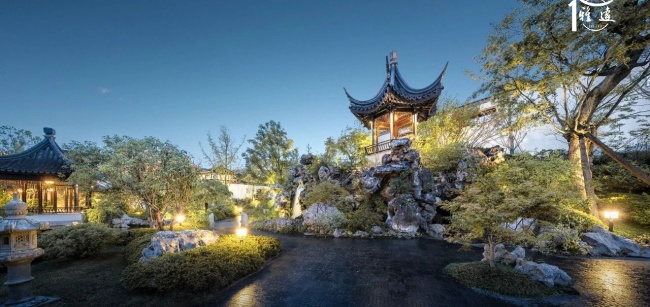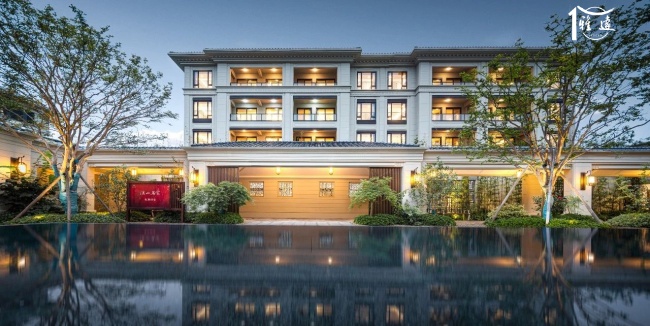 Architectural Form
Among complexes, there are independent clubs and living space, children playground and theme parks.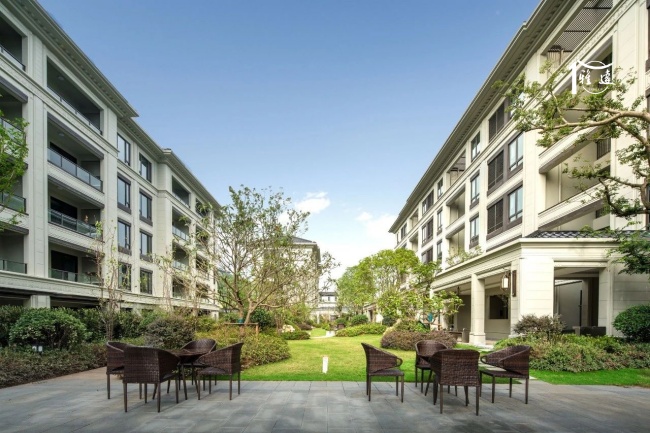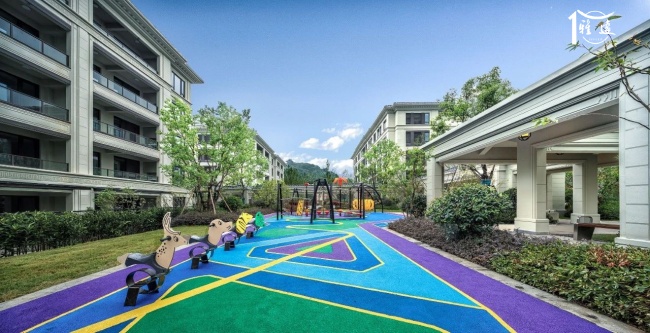 Public Area
In addition, the outdoor corridor links all apartment buildings. No matter how the weather is, it is easy to travel out.
Outdoor Corridor
(3)High-quality Interior Decoration and People-oriented Design
Yada Yangxian Xishan meet the residents' demands on living by high-quality interior decoration and many people-oriented designs.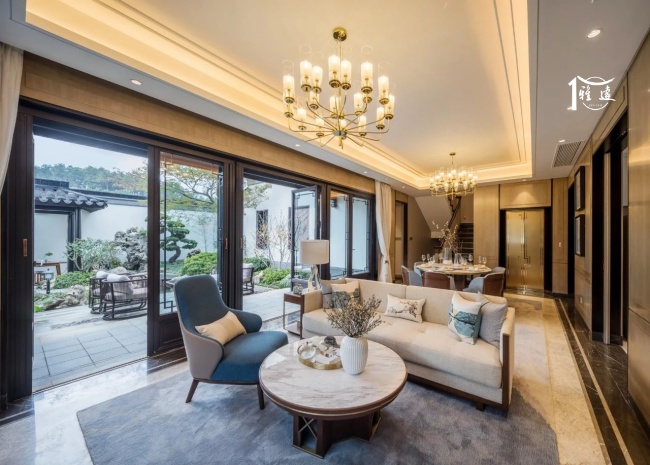 Interior Decoration
Multiple-story apartment is fine decorated with full equipment. The apartment is equipped with the central air-conditioning, floor heating and leading brands of bath ware and kitchen ware, even electronic appliances, such as washing machines, refrigerator, beds, sofa and wardrobe.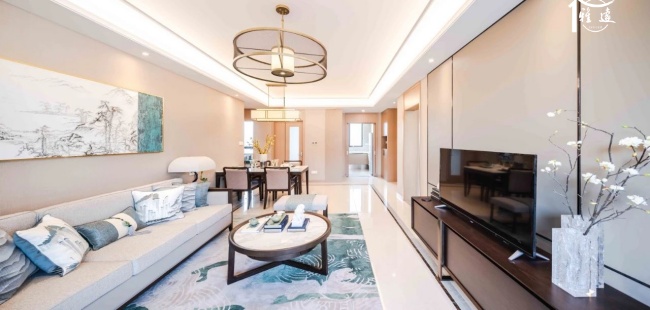 Interior Decoration
Many people-oriented designs in the apartment bring warmth to residents, such as rotating shoe cabinet, emergency buttons, safety bars, electronic towel shelves, pull-down storage and etc.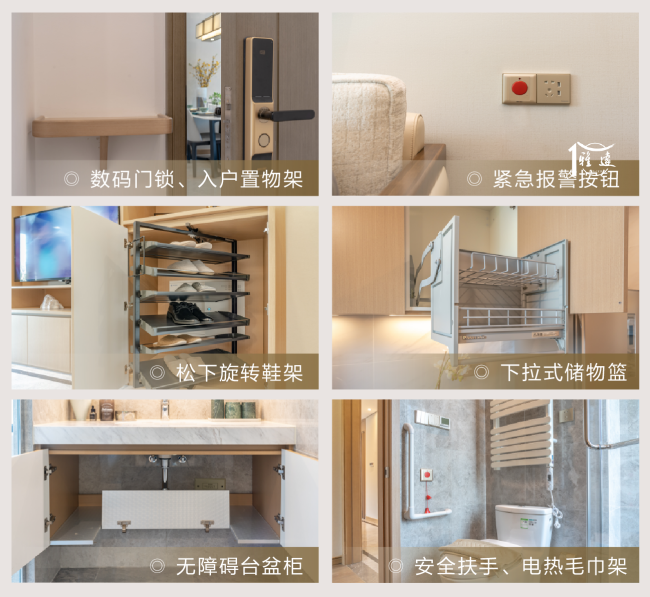 People-oriented Design
Apartments employ modern and fashionable design style to meet modern people's aesthetics. Watch far the beautiful landscape out of the window. It is a kind of joy.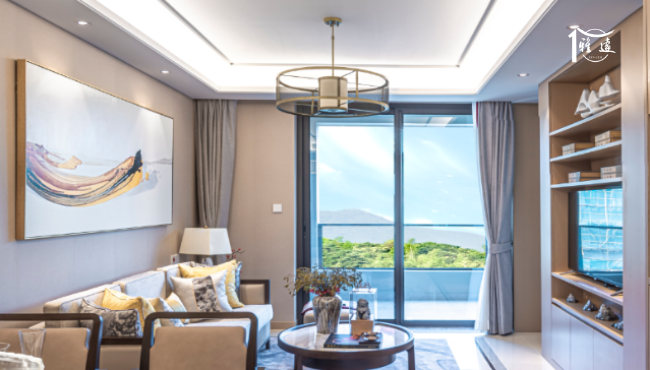 Beautiful Landscape out of Apartment.
High-quality products move the residents most. In September 2020, Phase I was successfully delivered after three-year construction.
Delivery Site
"Our delivery should exceed our promise to the owners. Our service should be better than their expectation". Yada practice this sentence by action and excellent products.