Yada Parks Held Thanksgiving Day Theme Activities
Date:2022.11.24
From November 20th to 24th, during the Thanksgiving Day, Yada's Wuzhen Yada International Health Ecological Park and Gaochun Health Leisure Tourism Park held various kinds of theme activities respectively, gathering for a gratitude meeting of neighbors in beautiful daily life.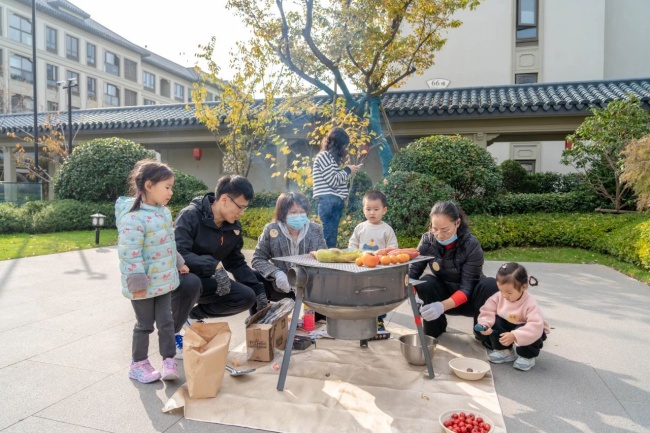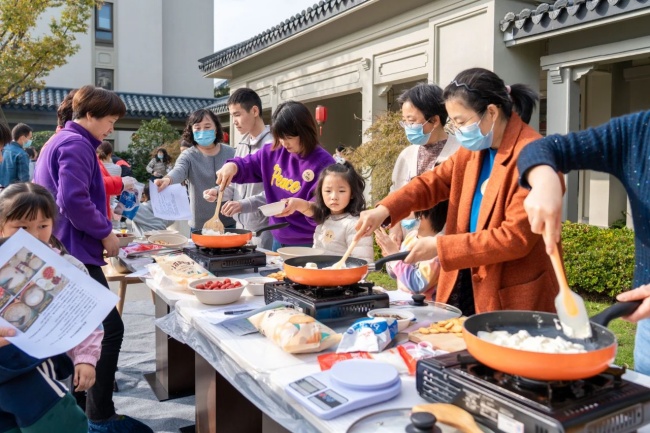 On November 20th, Gaochun Graceland, the residential zone of Gaochun Park, organized a warm Fireside Family Gathering. Residents gathered beside the fire to light stoves, roast food, play parent-child games and talk with neighbors, spending a joyful and harmonious community life together.

On the signing wall specially set up for the Activity, residents wrote down their gratitude and wishes to each other. Parent-and-child role exchange game led little residents to find greatness of their parents love and thank family members for their care. During the fireside roast part, residents actively participated and worked with each other to set up charcoal stoves, make fire and place food on the roast net … Sweet aromas of winter food suffuse all around. Family members sat around the fire to experience the living sense and neighborhood of Graceland.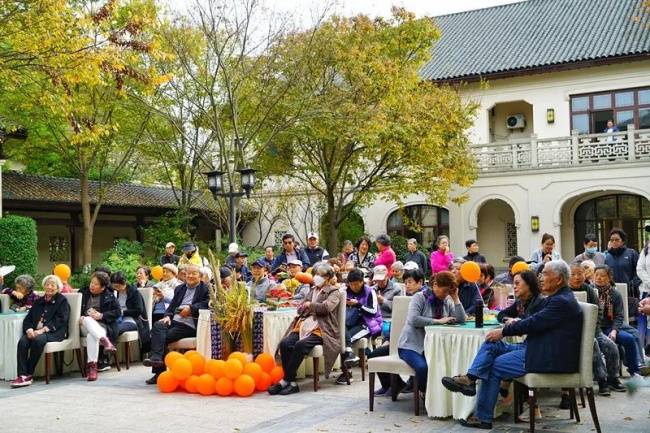 On November 24th, Wuzhen Graceland, the residential zone of Wuzhen Park, held a Thanksgiving Day and Birthday Party with the theme of "Love Gratitude in Beautiful Graceland". During the Activity, members of Old Child Band, Dance Club and Reading Salon made wonderful performances for the on-site audience. In the Birthday Party, residents who were born in November were offered with birthday cake specially prepared and received best wishes.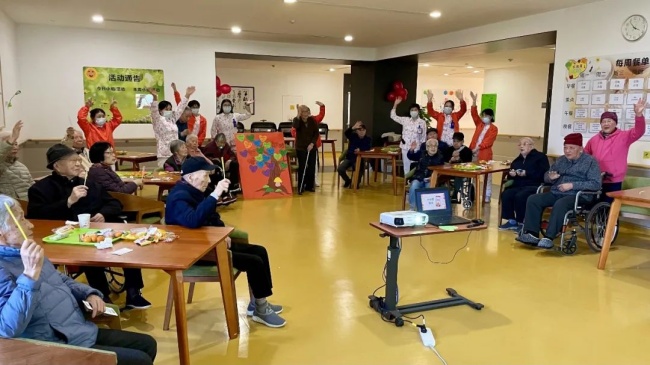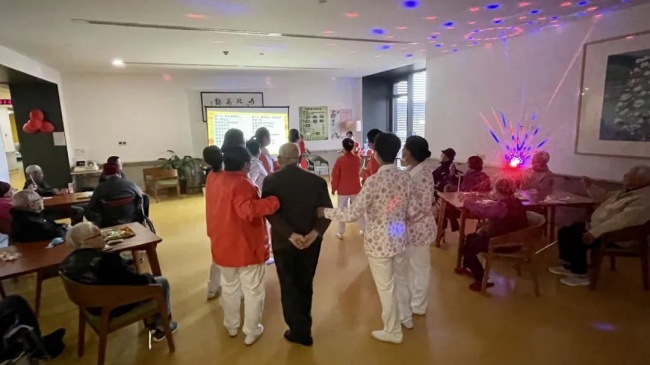 On the same day, Yada (Wuzhen) Elderly Service Center as the healthcare zone of Wuzhen Park, organized a theme activity "With Love, With Gratitude". During the game interaction, the elderly experienced the joy of gathering and the warmth of gratitude. They wrote down their wishes on the wish leaves and patched a thanking tree. The Activity ended with a chorus Thankful Heart.
Yada Parks are committed to establish a helpful and friendly neighborhood as well as a joint-development and sharing community atmosphere. By characteristic festival cultural activities and resident clubs, Yada Parks set up the communication and interaction platform for residents, accelerate the form of Park culture, build up brand soft power and continue to add unique humanity charm to the colorful community life.