Yada Yangxian Xishan Town Center Held Commercial Tenants Fireside Tea Chat
Date:2022.11.10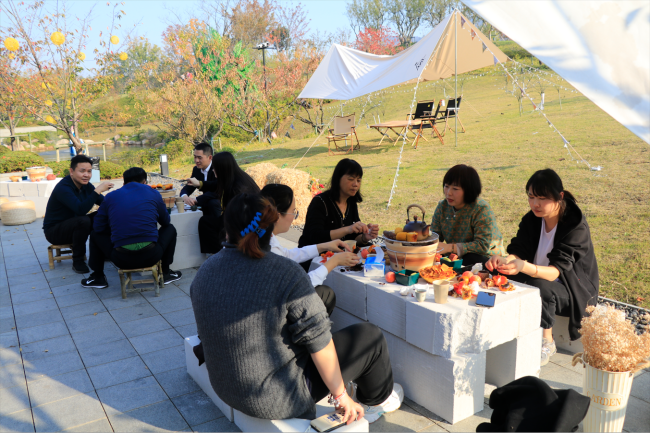 On the afternoon of November 10th, Yada Yangxian Xishan Town Center Commercial Tenants Fireside Tea Chat was held at the outdoor lawn of South Plaza. Staff from Yada Commerce Company and Yada Greentown Property Management Company, as well as commercial tenant representatives of the Town gathered together to discuss development thoughts and bright future beside the firelight.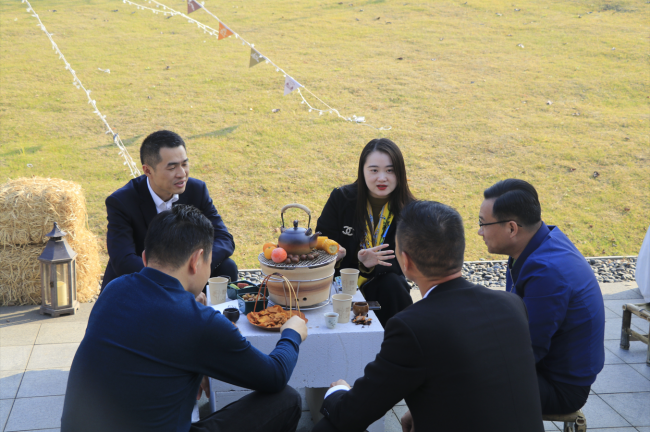 General Manager of Jiangsu Yada Commerce Management Company Ms. Tang Yazhi expressed sincere welcome & greeting to tenants and her thanks for their great support to the Park. Ms. Tang Yazhi gave an analysis on the Town Center's commercial operation based on the current overall situation, and made a detailed introduction on the following plan. Yada Greentown Property Management Company represented that it would further optimize business environment, provide better logistics support, as well as create a better neighborhood and a win-win development with the town's tenants by providing more active and efficient services.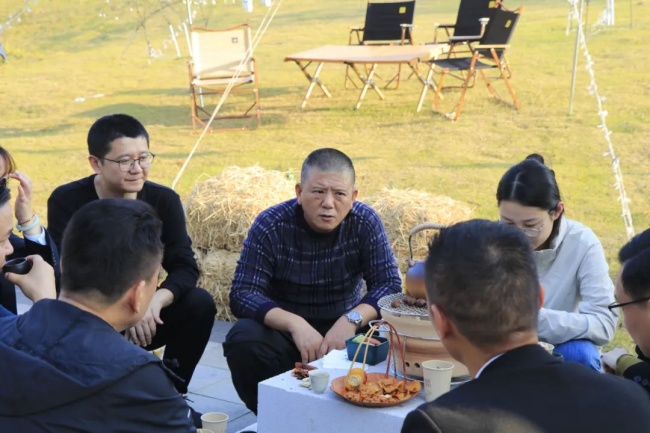 During the activity, commercial tenants exchanged their operation experience and discuss development thoughts based on the current macro-economic situation. The tenant representative, General Manager of Loong Retreat shared his experience on hotel operation on the context of complexed and severe epidemic prevention & control. Yixing Cuisines, One Stone House, Kuan Zuo and other tenants communicated on the current operation situation and running plan of next year. They unanimously expressed that they would stick together, work for a win-win result replying on Yada's brand influence and the advantage as tourist distribution center.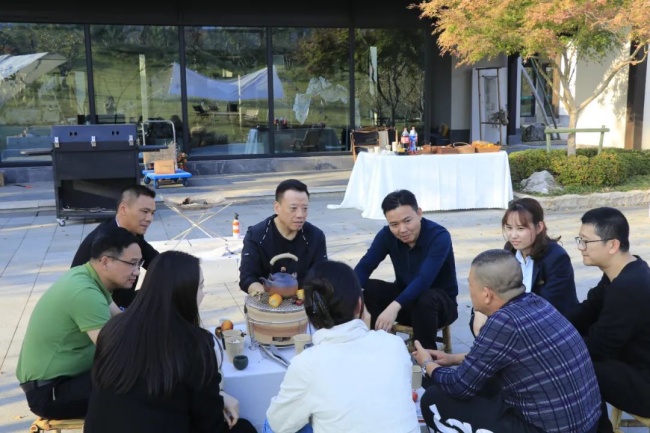 General Manager of Yada Health Park Mr. Liu Naifa attended the Tea Chat and interacted with tenant representatives. He pointed out that, the success of any town was derived from development experience of various towns all over the country. Yada took the path of sustainable development. It faced with the real difficulties bravely while insisting a long-term development belief. As a community of shared interests with commercial tenants, Yada would always provide practical support to them from multi-aspects. Meanwhile, Yada expected tenants of the Town to widen operation thoughts, develop a featured and refined service path to improve their own core competitiveness. Yada is willing to polish the brand of Yangxian Xishan with all tenants for mutual benefits and win-win results.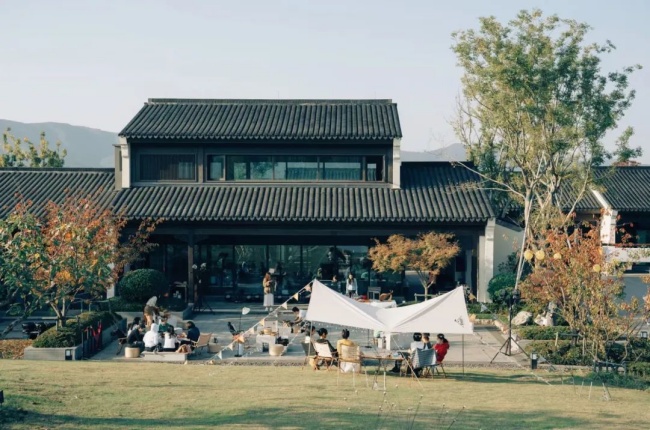 The commercial tenant tea chat aims to set up a bridge of exchange and development between Yada operation management & service team and commercial tenants. Yada Yangxian Xishan will continue to gather more commercial tenants for concerted efforts to create a prosperous and good town life.