Sitting Fireside, Enjoying Sense of Life
Date:2022.11.20
On November 20th, as the approaching of Thanksgiving Day, a warm Fireside Talk was held at Gaochun Graceland.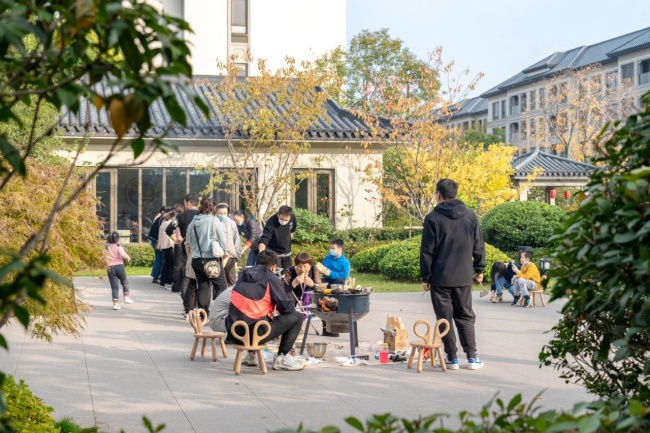 Part.1
Warm Small Talk to Listen to Life by Grateful Heart
"Life is created by a grateful heart. A grateful heart needs the nutrition from life."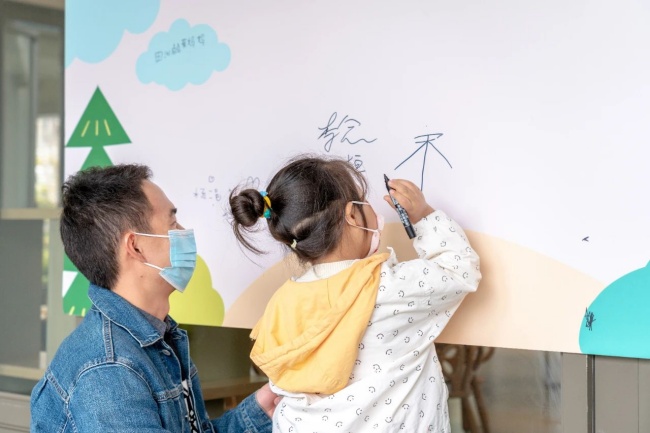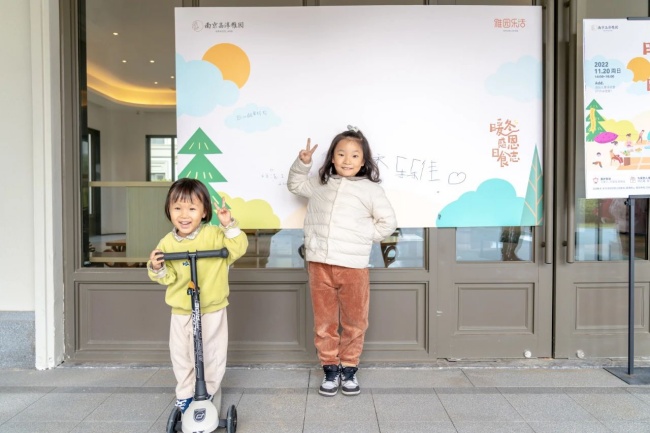 There are both mature romantic poems and childish thanks on the signing wall. Children from different families took photos behind their names hand in hand. In such a sunny day, neighbors helped each other and were grateful for the warmth in the life.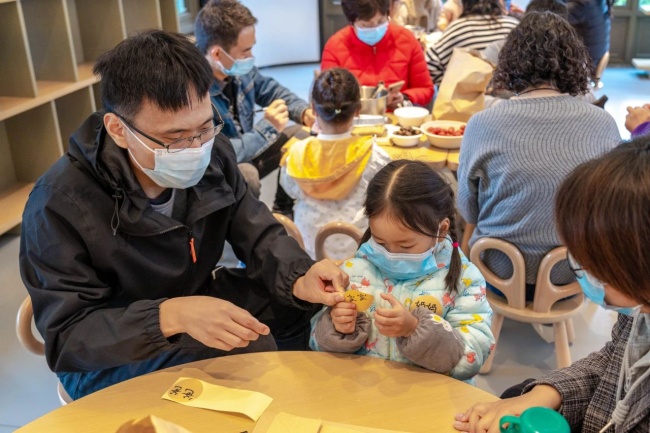 An exchange game made residents to experience other's life and understand the meaning of treasure and gratitude.
"I will be a person as nice as my mom."
"I want to be my daddy so that he does not need to work overtime."
…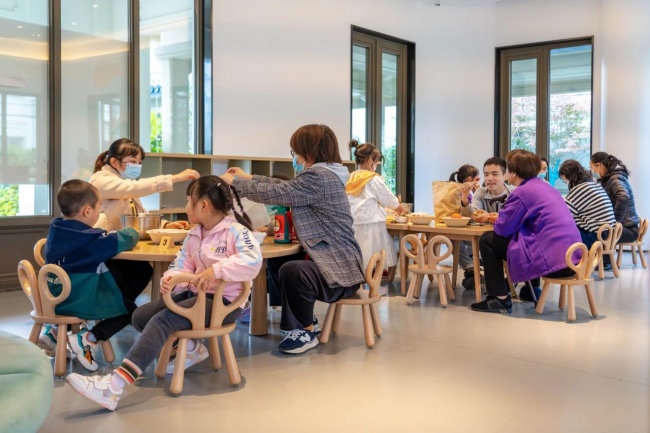 By role exchange, neighbors shared their life to each other and created close bond.
Part.2
Fireside Toast, Gratitude Flower Blooming In Life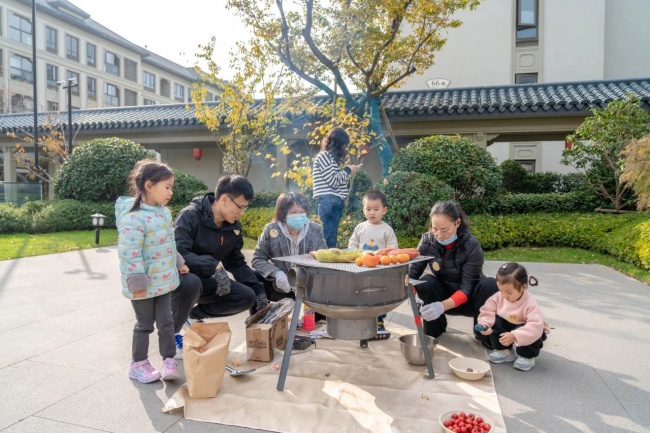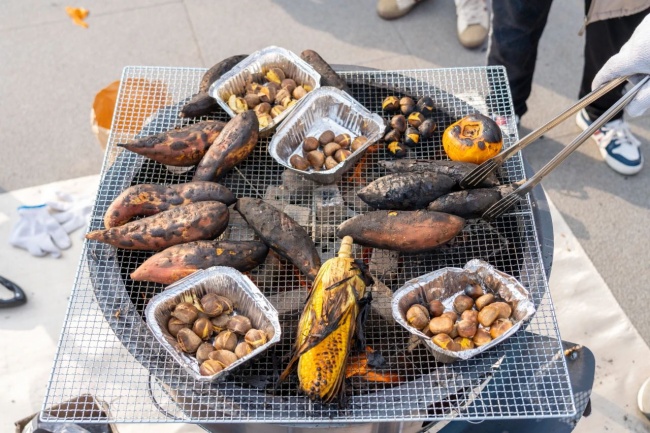 Fire had been ready beside the swimming pool. Residents sat together to light the fire. Sweet potatoes, smooth corn and appetizing Chinese chestnuts … their smells attracted children.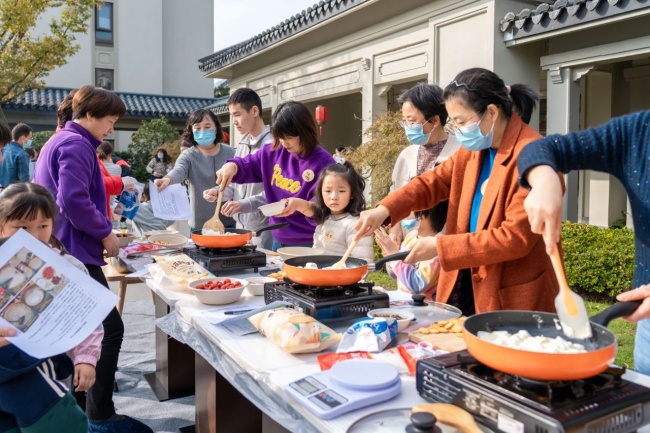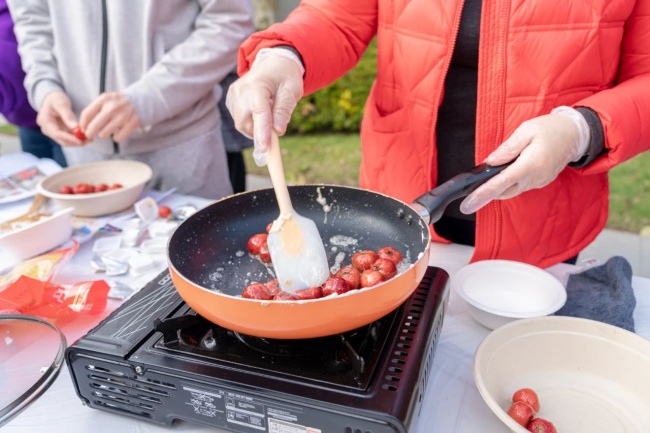 Residents who were in charge of dessert stirred syrup. Neighbors put dry fruits. Children helped to spread milk powder. Coordination doubled the sweetness.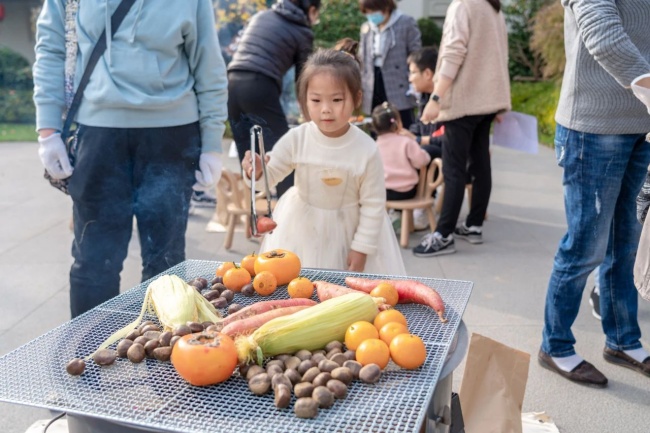 Residents sat around the fire to share yummy food and talked their daily life.
Life is not a monodrama, but the story of a group of people. Although cold wind is coming, gathering brought warmth to make the life delicious and colorful.