Yada Yangxian Xishan Good Life Annual Report 2022
Date:2023.01.20
As the New Year comes, we may everything go well. In the past year 2022, we gained a lot. Yada Yangxian Xishan showed its own glory with countless attention and support.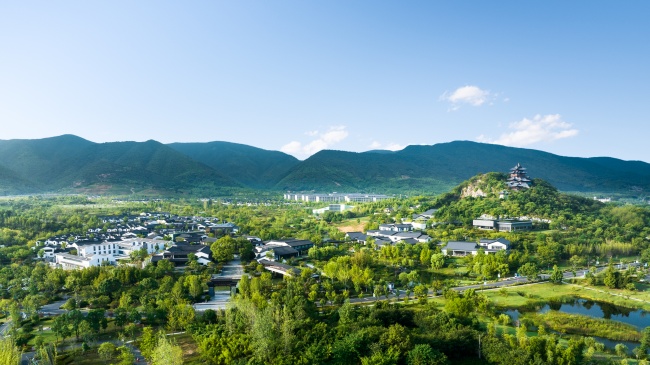 Here, the life becomes more and more colorful. The residential quality has been improved. Club life gets more and more wonderful. Beautiful landscape, harmonious homeland and abundant life make Yada Yangxian Xishan an ideal living space.
Here let us review a memorable year 2022 by the annual report.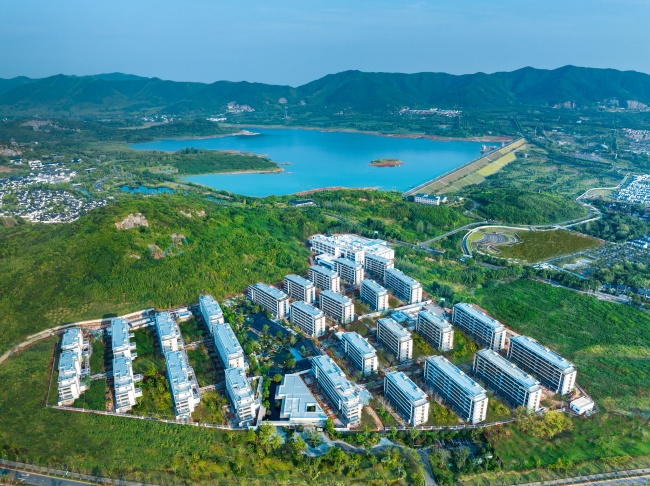 ONE
In 2022, the business pattern in Town Center continued to be optimized. Improved service and diversified activities attracted travelers from different regions of the world here. The Town was developed into an ideal state.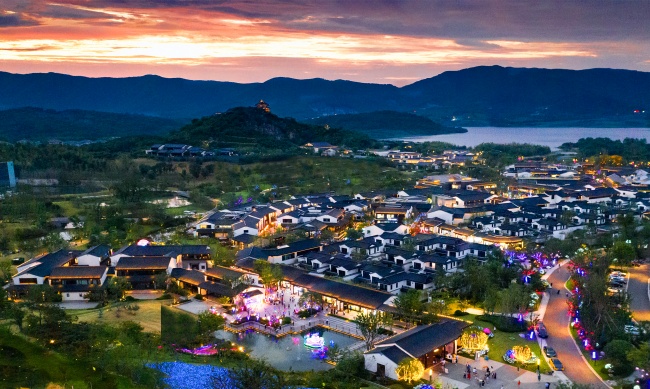 World Full of Passion for Life
In this year, there were more than 10 large-scale events at Town Center, including Yangxian Spring Festival Event, 3rd Yangxian Xishan Golden Autumn Lantern Festival, Dragon Boat Festival Event and Double Ninth Literati Gathering. More than 1 million travelers were attracted here to travel.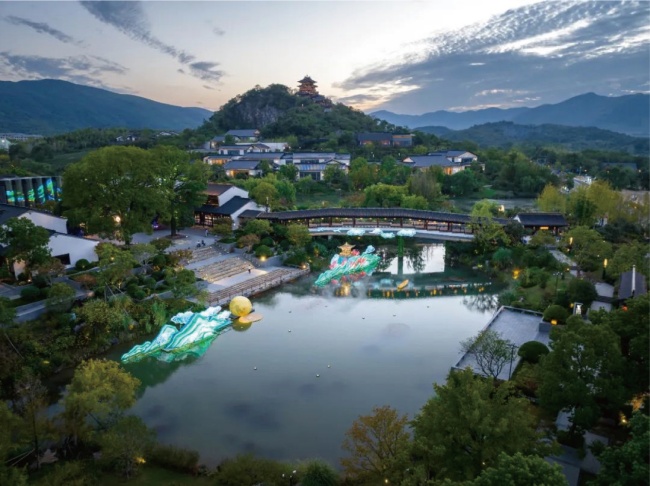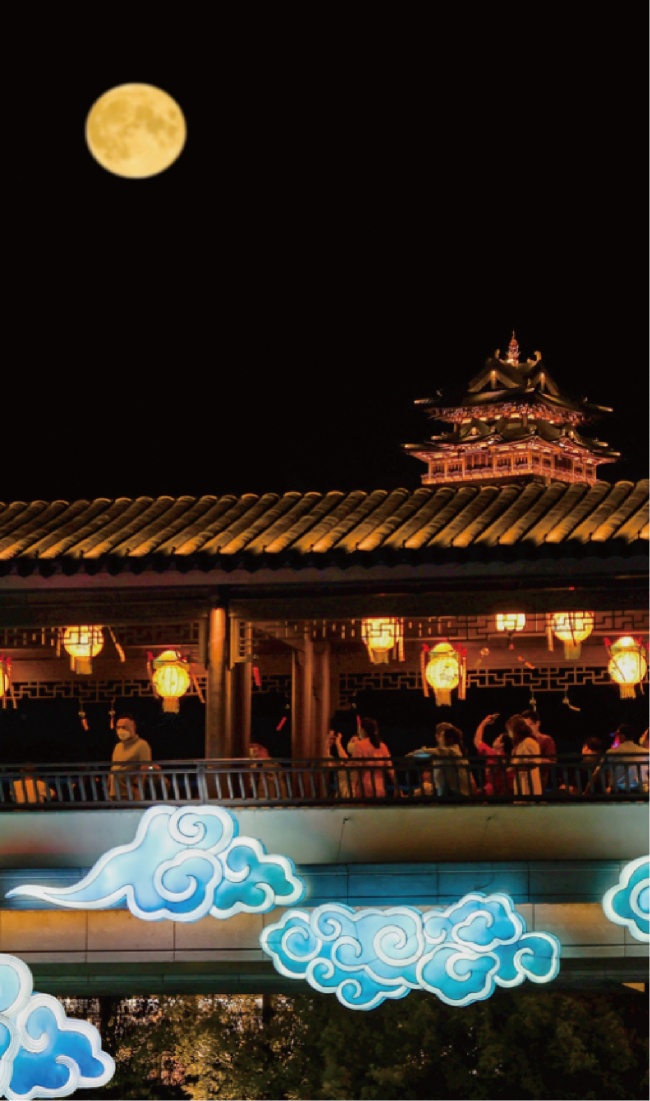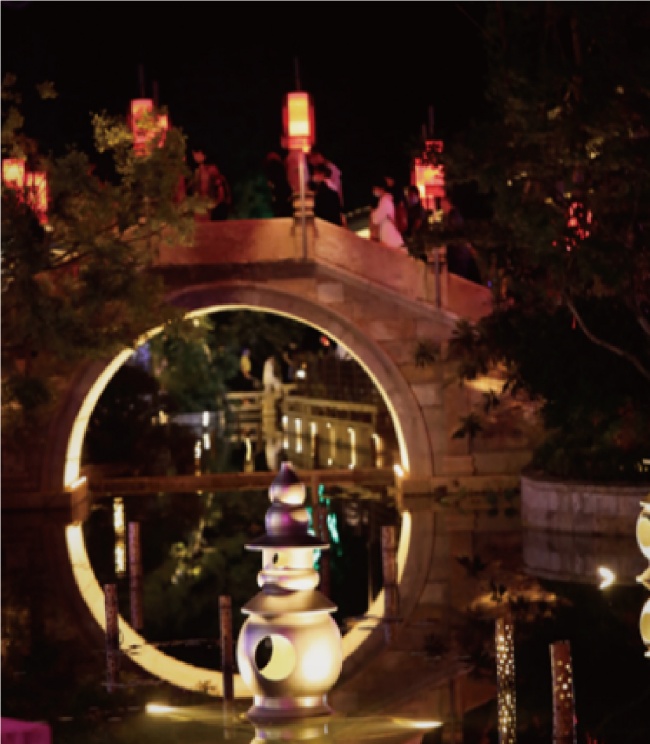 Creative events, such as Town Center Flower Fairy Festival, May Day Life Festival, 520 Romantic Town Plan, Starry Camp Party and Fireside Party brought more charm to the Town in four seasons.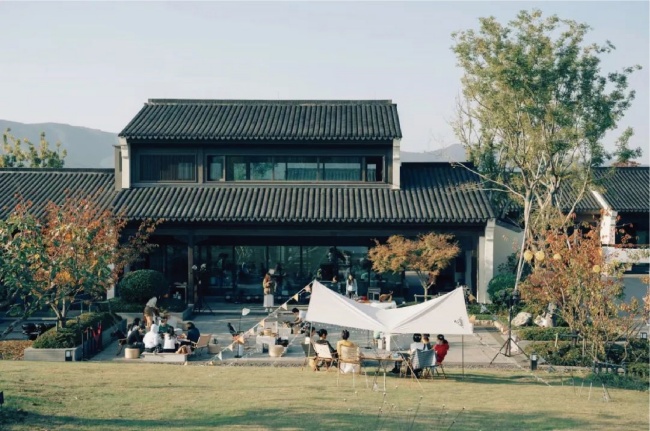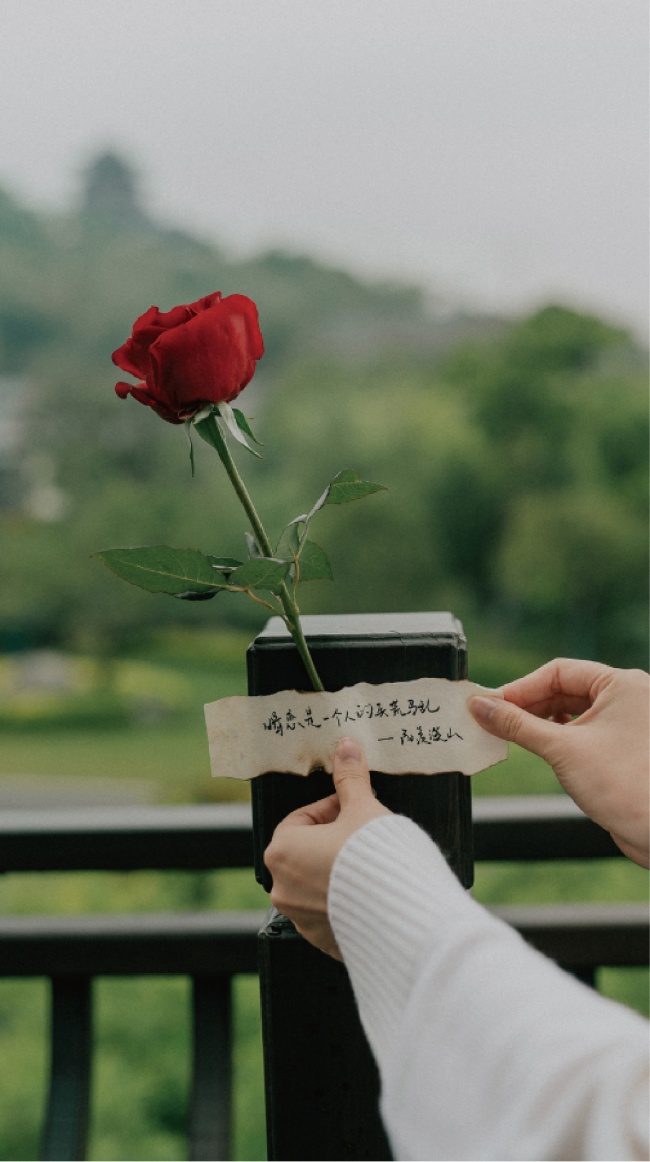 Landscape with Flowing Light and Color
The 3rd consecutive Yangxian Xishan Golden Autumn Lantern Festival was successfully held. In 2022, it continued to offer an immersive experience. Travelers from different regions of the country enjoyed a visual feast here, enjoying flower lanterns, watching performance and going around the fair.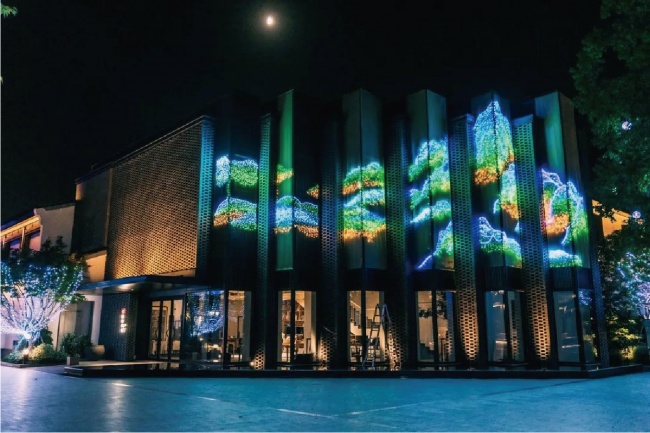 Jiangnan Creation Fair, launched at the same time of the 3rd Yangxian Xishan Golden Autumn Lantern Festival, brought travelers into an elegant world.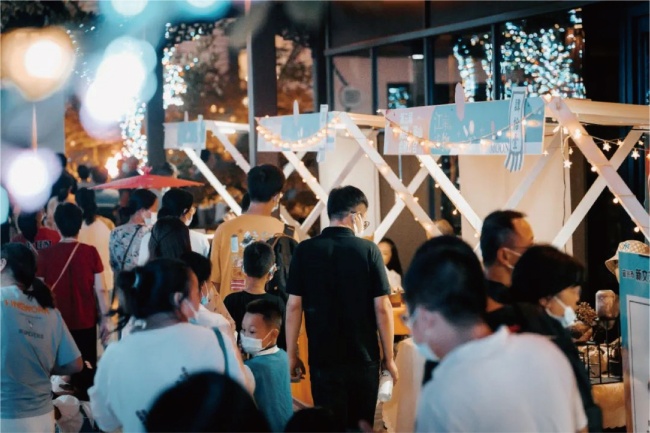 Abundant Commercial Atmosphere Adding Colors to Life
In this year, the business pattern in the Town has been upgraded, bucking the trend. Xiangzili Art Restaurant, Zheng Zhong Creation, Beauvallon Chateau Xishan, Mu Lan Pottery and CHLITINA joined in the big family of the Town Center. They enriched the town's lifestyle from different aspects, covering food & beverage, culture & art and beauty & wellness.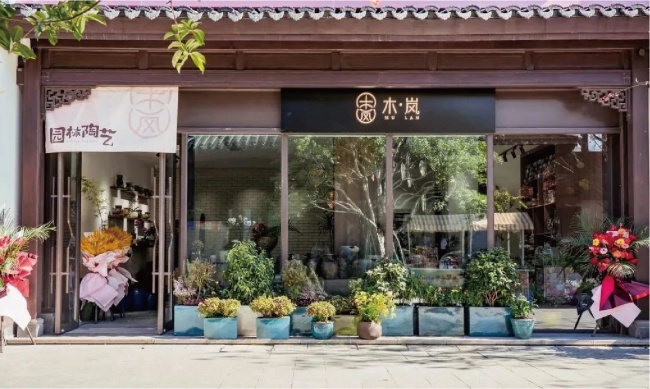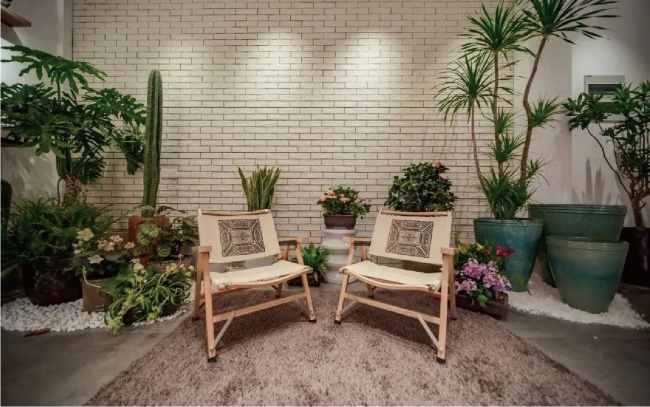 TWO
Abundant spirit & culture life for residents is an eternal career for Yada Academy. Richer courses and more frequent activities attracted more and more students to create more possibilities in life together.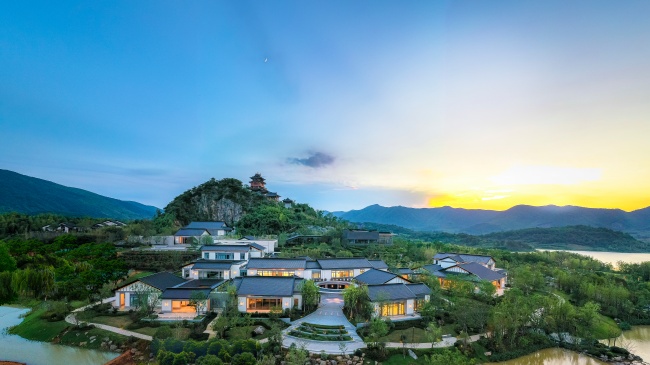 A Marvelous Homeland for Growth Together
In this year, Yada Academy set up 46 courses, twice over the past, covering 36 conventional courses such as calligraphy, Tai Ji, dance and international standard ballroom dancing, and 10 excellent courses, such as tea art, coffee making, silent ballet and pottery art. The new recruitment in this year is 233 persons, 1.88 times over the past.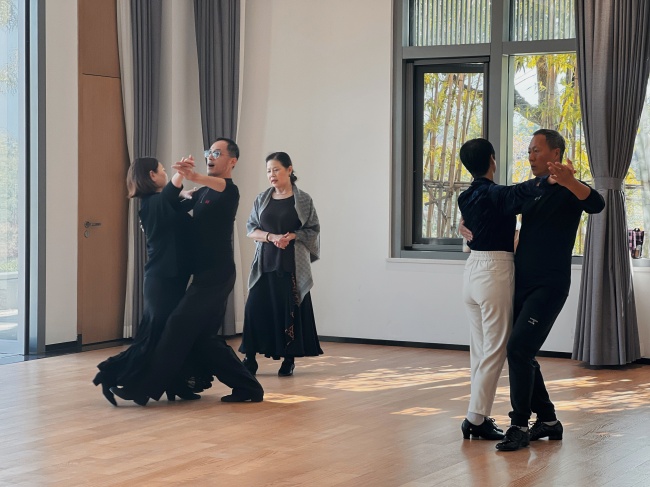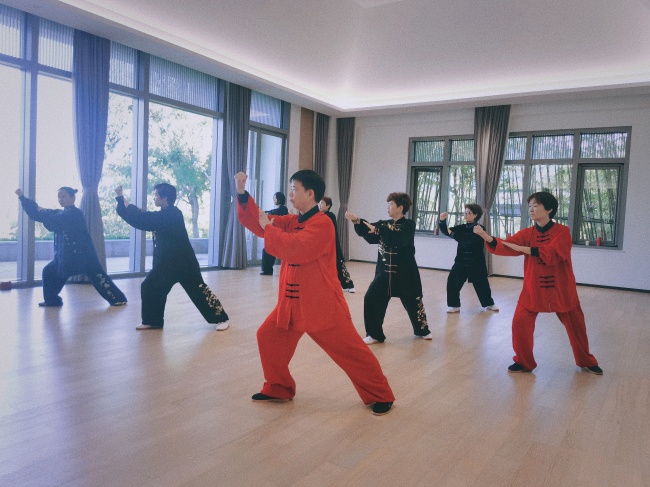 During the whole year, it has held 109 events in different scales, including 5 outdoor activities and 2 summer holiday camps. Participants exceeded 6000 men-time.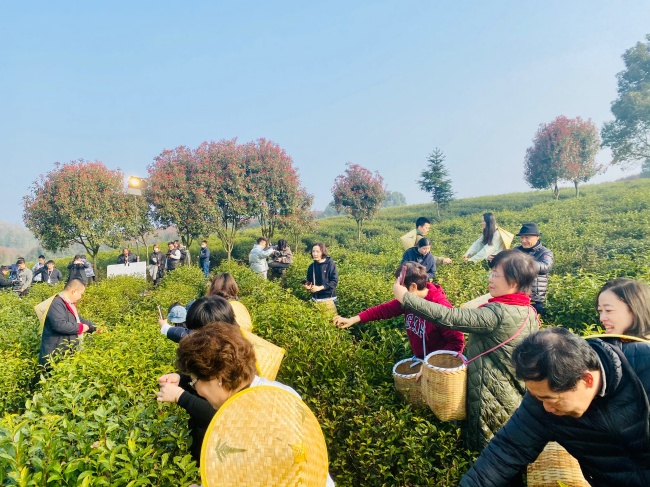 It successfully applied for the Game of the Most Beautiful Public Cultural Space 2022 in Yangtze River Delta and Partial Provinces. It was honored as Yixing Public Reading Promotion Activity 2022, Yixing Sharing Reading Space 2022, Public Reading Promotion Project 2022, Wuxi "Zhi Xing School" Practice Base for Primary and Secondary School Students and Yixing Rural Renaissance Children's Palace Base.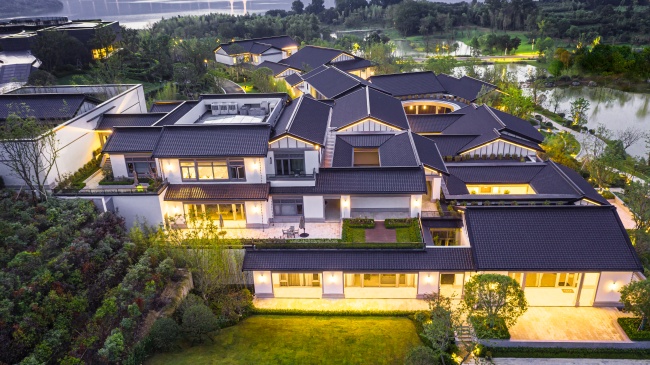 Birthday Celebration for Joy of Sharing
In this year, Yada Academy has held 10 Birthday parties to celebrate birthday for more than 300 residents and shared the joy of growth together. Romantic and warm neighbor gathering became happy moments for residents.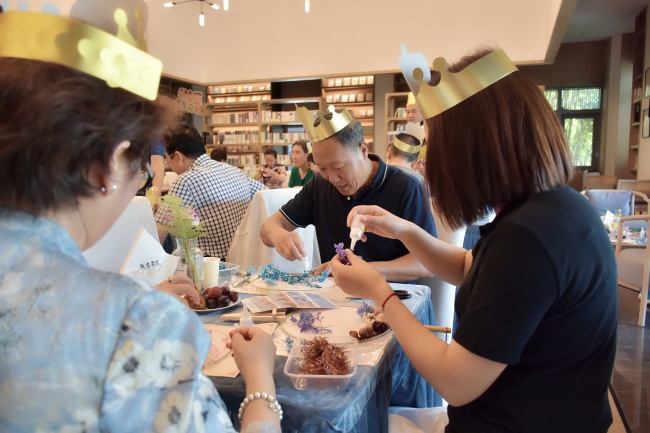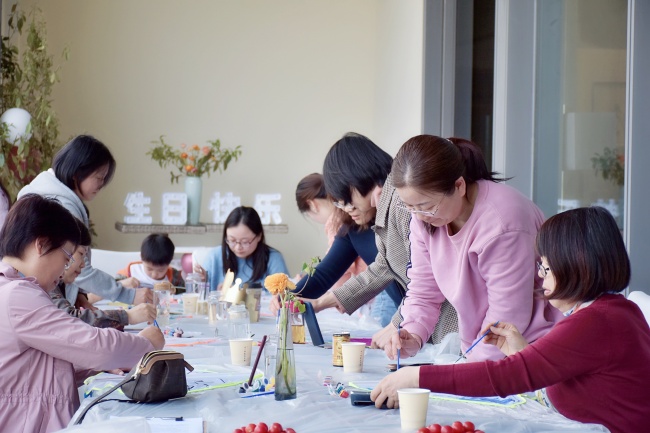 Booming Club Life
In this year, the Town residents have set up 7 new clubs, namely the Chorus Film Club, BMB Music Salon, Xishan Philharmonic Club, Xishan Culture Volunteer Team, Big Eye Photography Club and Li Xiao Bai Opera Club. Now there are 14 resident clubs in the town. More and more residents joined in the community life actively.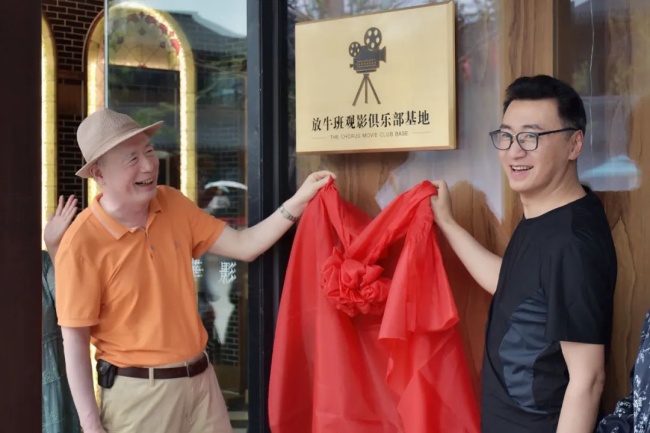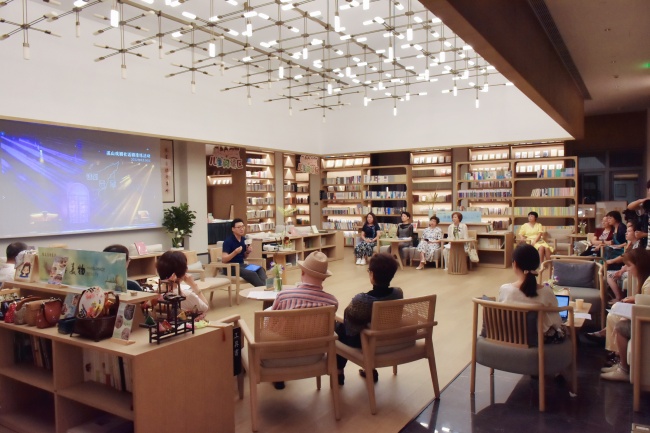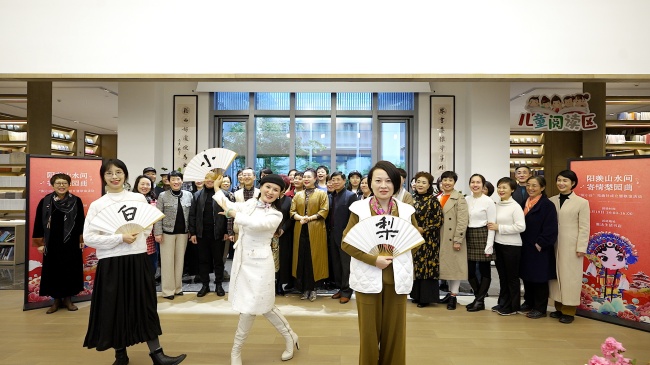 On the afternoon of October 1st 2022, Yangxian Xishan Clubs National Day Party was held at Yada Culture & Art Center. It was a club event, organized, planned and executed by residents themselves.
THREE
2022 was also an important year for project construction. Yada Theater was completed and came into service. The first Panasonic community in the world – Yada Panasonic Community was completed and grandly delivered. Yada Hospital officially opened and will come into service in 2023. The first Unbounded Collection by Hyatt at Yada Town was signed. On the road to good residential space, Yada never stop.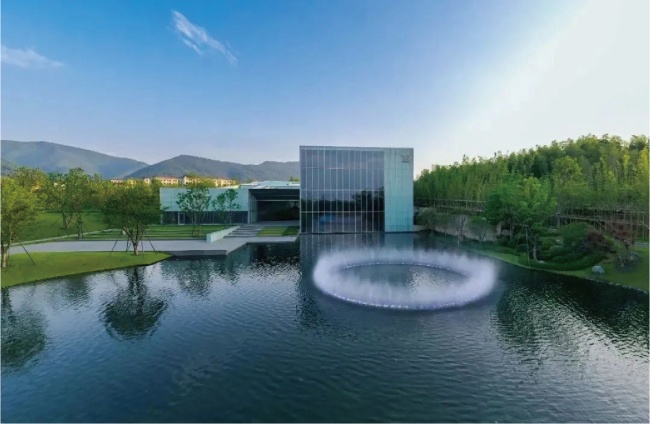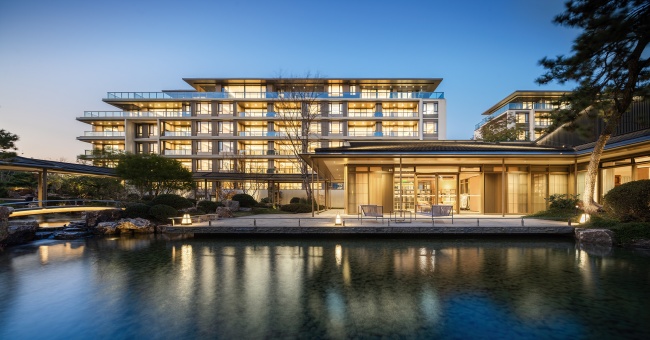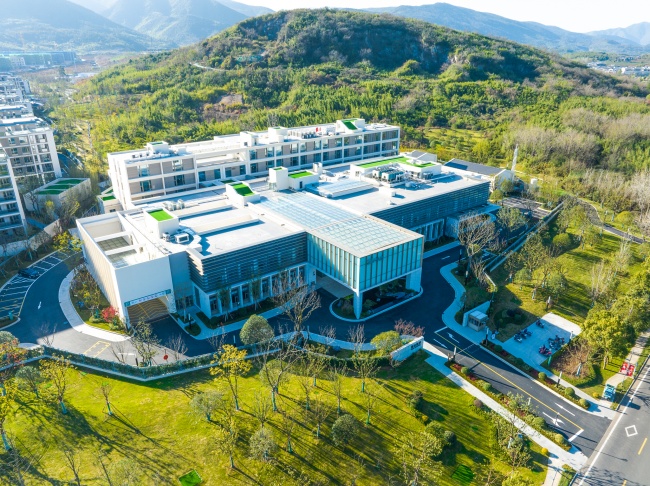 Good News and Honors Pouring In
In this year, Yada Yangxian Xishan was honored several domestic and international big prizes. While being developed into an ideal town for Chinese, it also won good reputation in the world.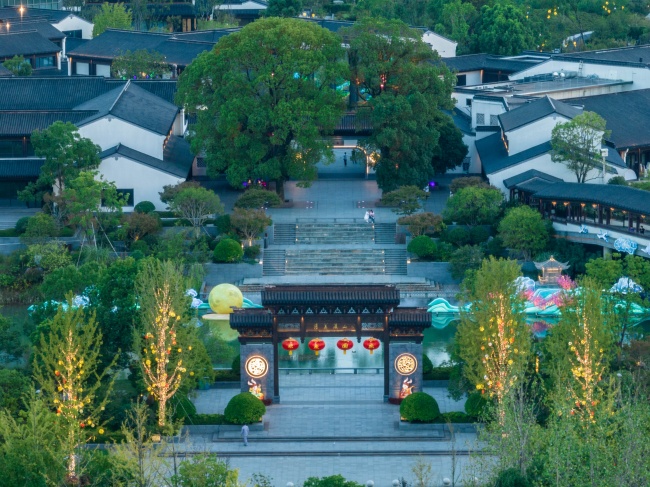 In March 2022, Yada Panasonic Community was honored IF Award.
In June 2022, Yada Yangxian Xishan was honored the Best International Residential Project Award at the 59th Gold Nugget Awards.
In July 2022, Dongpo Pavilion won the 49th International IES Illumination Award.
In July 2022, Home-Coming Hall at Yada Panasonic Community won the International Avant-garde Design Silver Prize at the 4th IDPA Awards.
In October 2022, the Town Center was honored the Best Commercial Landscape Gold Award at the 6th ELA International Landscape Awards.
In October 2022, Yada Theater won awarded at the 7th Architecture Master Prize.
Continue to Create Good Residential Space
In December 2022, Yada Panasonic Community was grandly delivered. As the flagship product of Yada Yangxian Xishan, it was wholly upgraded at the aspects of landscape, architecture and interior decoration. In virtue of the strategic cooperation with Panasonic, it successfully enabled Panasonic's largest people-oriented intelligent system in the world to run.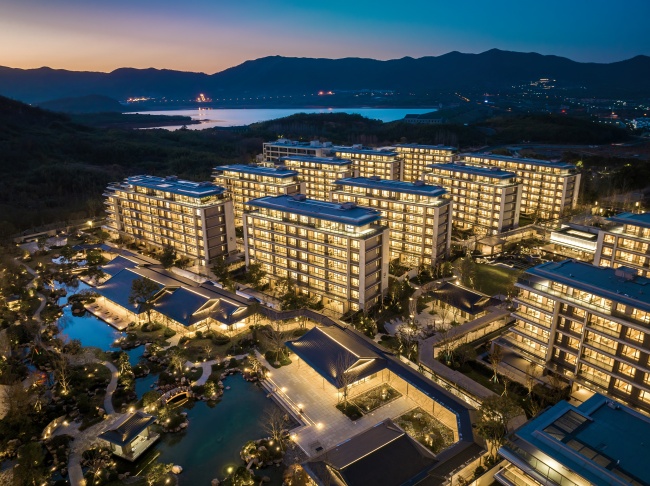 Now Yada Panasonic Community has been delivered. We will witness the development of a good hometown together.
Culture Lounge and Art Life
In June 2022, the cultural living hall – Yada Theater opened. It became one more ideal space for residents to experience art and enjoy life.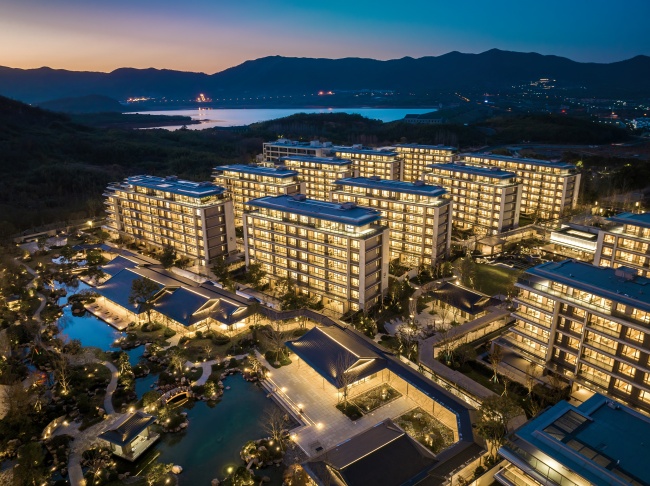 On 24th July 2022, Yada Theater Opening Premiere "Steinway Midsummer Returnee Chamber Music Concert" successfully brought us a wonderful visual and audio feast.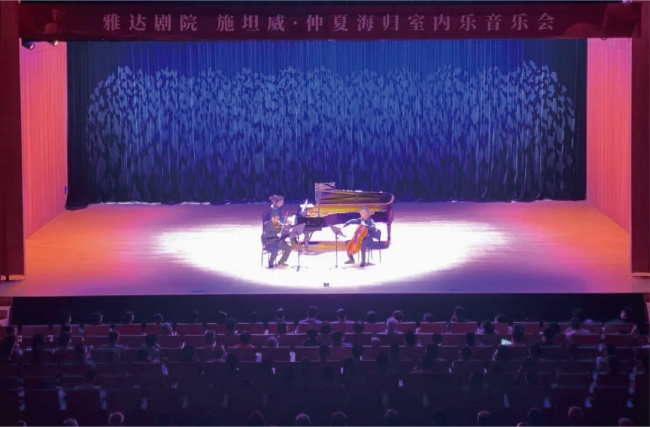 On 23rd Octboer 2022, "Sound of Autumn" Muse Stage Candlelight Concert was held at Yada Theater successfully.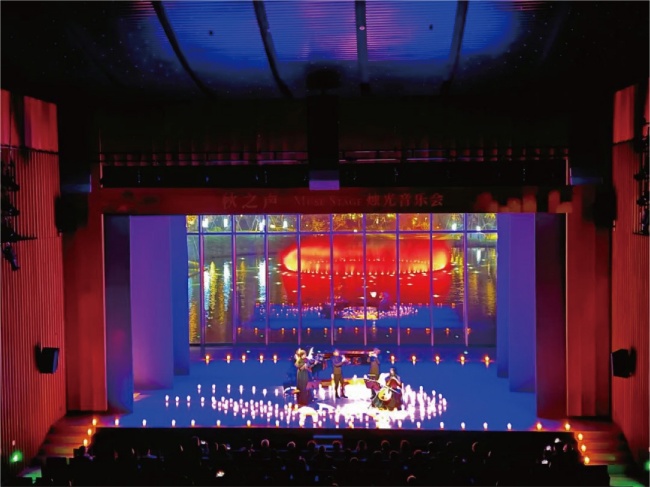 From September to October 2022, large-scale contemporary Wuxi Opera RETRUN HOME performed on every Saturday at Yada Theater, bringing residents of the town and the surrounding to experience the art charm of Wuxi Opera closely.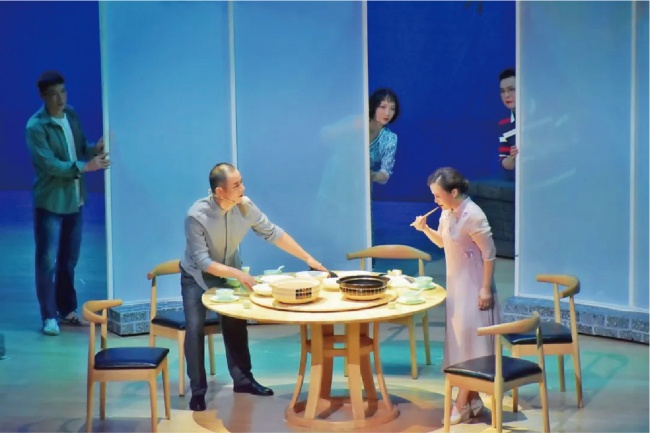 Modern Healthcare to Guarantee Health
Yada Hospital, a modern comprehensive hospital completed in 2022, was equipped with the Outpatient and Medical Technology Building, the Inpatient Building and the Expert Building, as well as some supporting functional zones, including restaurants and the functional hall. It will offer convenient and improved healthcare service to residents at the Town and the surroundings.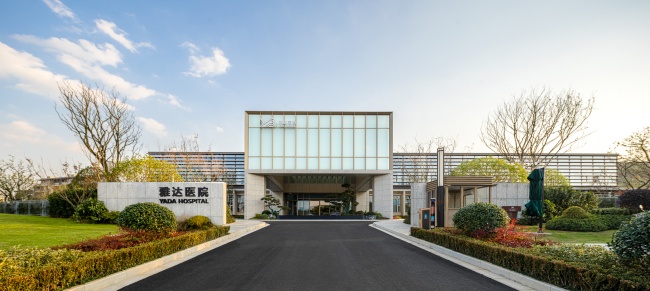 Example of Sojourn in Regions South of the Yangtze River
In August 2022, Yangxian Ecotourism Resort 2022 "Cultural Tour" Development Forum was grandly held at Yada Theater. The Forum announced the latest slogan – "Dwelling of Heart, New Choice for Sojourn" based on the sample of Yada Yangxian Xishan. Domestic experts in tourism provided idea and development direction for sojourn & vacation at the Resort in the future.
Cooperation Between Giants and An Ideal Choice
On 18th November 2022, a Unbound Collection by Hyatt was signed at Yada Yangxian Xishan. This cooperation was the second time between Yada and Hyatt Hotel Group after Alila Wuzhen. Both sides created one more luxury resort hotel in the regions south of the Yangtze River Delta with unique characteristics.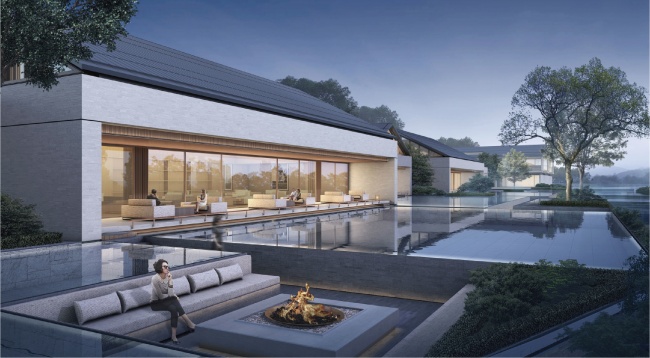 In 2022, we thanked for all efforts and contribution and appreciated the meeting with every resident at every time. We witness the development of a good homeland and live a happy life in the beautiful landscape together.
In 2023, we will we go on for a better year. We wish all of your happy and safe and to meet all good things and fortunes.